It's not enough to share information with students. Unless they have an eidetic memory, much of what they see/hear/taste/smell never reaches long term memory. For that, students require study. That includes note-taking and review in a variety of formats to touch the varied approaches to learning.
Here are three apps I find helpful with students. They are flexible, scalable, and as a group, address a variety of learning approaches students use. This includes traditional handwritten notes, collecting multimedia resources, and the ever-popular drill. Which is best for you?
This is as close as you'll get to pen-and-paper and be digital. No registration required and no ads. The start page is clear, uncluttered, with notes clearly listed. The menu bar is narrow and unobtrusive. Notes are taken on an infinite canvas as though it was a tablet of lined paper.  You can add images, text, and audio files. Notes are saved in collections or singly which can then be exported as a PDF or an image.
Pros
Take notes with a finger, a stylus, or typed, even annotate PDFs (currently for an additional fee).
Cons
Not available on Chromebooks or iPads. Also, currently you can't natively print (though you can export and print) or save to Google Drive.
Insider Tips
There's an easy-to-access setting that allows you to use your finger as an eraser. That couldn't be easier. Lines are thicker or thinner depending upon how hard you push the stylus onto the canvas. You can set up the stylus and finger for different inputs. For example, if you like taking notes with the stylus, set the finger up to erase.
Educational Apps
Education licenses are available from Google Play for Education. Included are premium features and no in-app purchases. Students can use notepaper or graph paper, and  import PDFs and complete worksheets or rubrics. They can show work while completing math problems and practice handwriting or drawing skills. Teachers have the option to use presentation mode to present right from the tablet using a projector, capturing everything to a PDF that is then shared with students. Teachers can also grade assignments using the highlighter and pen tools, then return the work to students.
Conclusion
This is as easy to learn as taking notes on paper. This offsets the shortfalls if you're looking for a quick, intuitive, non-cluttered note-taking device for classes.
Realtime Board is an endless whiteboard designed to take notes as a group, brainstorm, or scaffold ideas in real time. Sign up for an account, invite collaborators or respond to a request to collaborate, and get started. On the Board, you can collect text, video, audio, PDFs, drawings, images, sticky notes–pretty much anything–that is immediately shared with with others. There's even a 'comment' tool to start a discussion with students, faculty, or parents. The format is clean, easy-to-understand, with familiar icons that make using it intuitive.
It's free for public schools, including Premium features like unlimited boards, embeddable boards, and screensharing.
Pros
This works across most platforms–iOS, Windows, Macs, and Chromebooks–and is compatible with Google Drive. Boards can be edited and exported as a PDF or an image. Boards can be saved to Google Drive (as a link) and shared with others to view or edit.
Cons
It's pricey if you're not on the Basic or free education account. And, the Basic account includes only three free Boards.
Insider Tips
Watch the how-to videos, but expect this to be intuitive, with a very shallow learning curve. Better yet, just get started. If you get stuck, go to the help options.
Educational Apps
Use this for visual explanations (when you want a virtual whiteboard), creative projects, a group discussion, and brainstorming. Students can create a group Realtime Board to work on projects, study, or share research. You can invite collaborators who add notes and comments in real time.
Conclusion
Lots of whiteboards share notes and sketches, but few have the capacity for the wide variety of file types available with Realtime Board. And, the price is exactly right for teachers! Here's an example I created: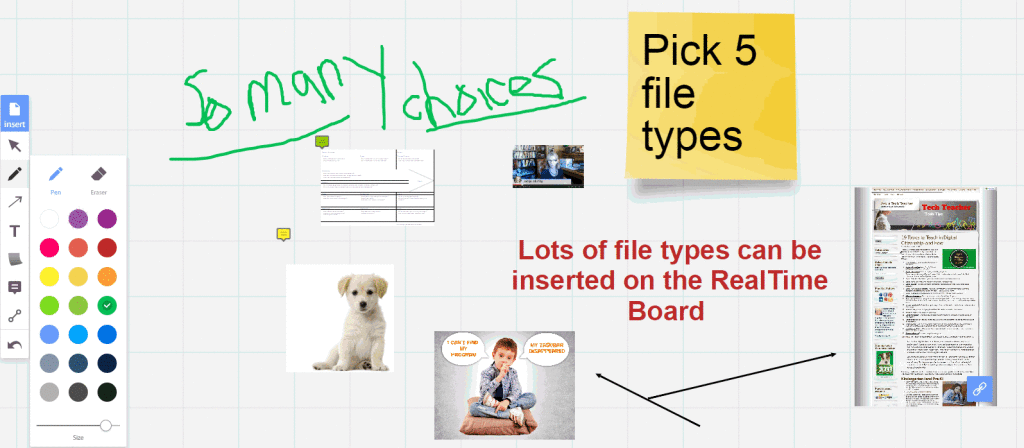 This is a flash card app that enables the easy creation and sharing of flashcards. Choose either the study or browse mode. Color-code each flash card after it's reviewed to indicate level of understanding and get immediate feedback on answers. Brainscape is accessible from desktops, smartphones, and tablets and synced across all devices when the user creates an account.
Also available are already-created flashcard decks from the Brainscape marketplace on a variety of topics. These range in price from free to a fairly hefty fee of $19.99 or more.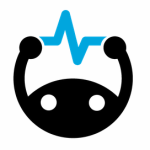 Pros
Decks are easy to create and intuitive, with no learning curve. Questions and answers can include images to prompt students, weblinks to dig deeper, and even sounds. Once students answer the question, they rate their understanding. Lower rated flashcards are repeated more often to assist with studying.
Decks can be shared privately via email or a link. Recipients receive permission to study or edit.
Cons
My only objection to Brainscape's marketing was their website's 'Play more, study less' theme, with the inference that learning is work: Get it done and move on to play. I don't want to send that message to my students. Happily, most of them won't visit that part of the website.
Educational Apps
Share Brainscape flashcard decks with students to address a variety of topics, at a variety of skill levels. Because card decks can be listed as 'public' on the site, you can access other teacher's contributions on topics like AP history, French, and GRE Vocabulary. Students can use these to study or create their own deck to prepare for an upcoming test.
Conclusion
In a crowded field of flash card tools, Brainscape stands out. It's adaptive, scientific, tracks student progress, and can be shared across multiple platforms. It provides bitesize study sessions that are perfect for busy students.
That's it–three options. Best Practices for study skills: Let students select the option that works for their learning. Provide them all three apps and let them make the decision what to use.