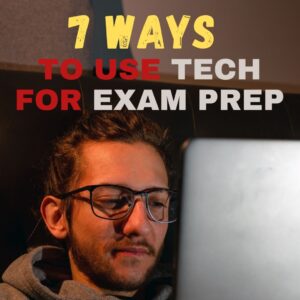 As an educator, I'm always looking for new and innovative ways to help my students prepare for exams. And when it comes to exam prep, there's no reason you can't use technology to make the process more engaging for your students. Technology can be a valuable tool for accomplishing this goal, and in this post, we'll take a look at seven ways educators can use technology to help students prepare for exams.
Integrate interactive quiz modules into the course content
One way to use technology to assist our students in their exam prep is to integrate interactive quiz modules into our course content. This can help students identify areas where they need more review, and it also allows them to track their progress over time. I find that there is a variety of different quiz modules available online, so be sure to find one that meets the specific needs of your students. Based on my experience, this builds engagement overall because students know that they need to pay attention as there are quizzes at regular intervals. 
Record lectures so students can review them at their convenience
Another great way to use technology for exam prep is to record your lectures so that students can review them at their convenience. This can be especially helpful if you have a large class size or if you teach remotely, as it allows students to watch the material again and take notes on key points whenever they need to. I found that this is a great way for students to engage with each lesson rather than worry about taking note of everything that you mentioned during the lecture.
Have students complete interactive activities and exercises online
There are a number of websites that offer interactive activities and exercises for students to complete in order to prepare for their exams. These can be extremely helpful in solidifying key concepts and helping students to identify any areas where they may need additional help. Some of my favorite places to find these resources are Quizlet, Khan Academy, and even YouTube.
Use social media platforms to engage with students and provide supplemental resources
You can also use social media platforms to connect with your students to help them prepare for their exams. There are many ways that this can be done, such as creating study groups on Facebook or Twitter, sharing relevant articles and books on these platforms, and posting online practice questions or interactive quizzes that students can complete to test their knowledge.