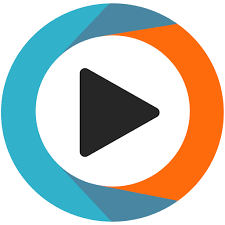 Study.com is an online distance learning portal that provides over 70,000 lessons in fifteen subjects (including algebra, calculus, chemistry, macro- and microeconomics, and physics) aligned with many popular textbooks. Resources include not only videos but study tools, guides, and more. You can read more detail on my Study.com review here.
Today, I want to talk about Study.com's emphasis on differentiated instruction.
When I first discovered Study.com, I was blown away by its unique approach to providing passionate learners with a college education that fit their lifestyle. If you are that person who struggles with traditional campus-based classes, has a full-time demanding job, can't get to a campus because of transportation issues, lives on a tight budget but still values high-quality education, AND you are committed to earning a college degree, do yourself a favor and visit Study.com's website. I've worked with Study.com in the past and come to realize the high value they place on differentiating instruction and meeting students where they are ready to learn, so when they wanted to share the news of their online class teaching the basics of differentiating in the classroom, they knew I would want to help.
To me and many other educators:
Differentiated instruction is at the core of effective teaching.
What is differentiation?
Differentiated learning can be defined this way:
With differentiated instruction, teachers proactively create options to accommodate a diverse range of learners while keeping the whole class on track. Teachers observe students carefully in order to design experiences that match the learning styles of the class and the differing levels of ability and understanding.  —Study.com
You might call it 'personalized learning' or even 'blended learning' but at its most basic, differentiated learning is teaching in ways that best serve individual students–providing different resources and lesson plans to suit different learning styles. If for you, the term 'differentiation' should always be followed with, "Where am I supposed to find the time?", it's because too often, differentiation is conflated with the tedium of creating individual lesson plans for each and every student. Me, I've never done that. Instead, I offer a variety of media that address the lesson. Students do the work of picking what is best for them and selecting the assessment medium best suited to their communication style be it audio, video, text, visual, music, art, or another.
Key principles of differentiation
The first principle to developing a scalable, granular and rigorous differentiation program in your class is to understand how each student learns. Blooms Taxonomy breaks learning methods down to knowledge, comprehension, application, analysis, evaluation, and synthesis. Once you know how each student learns, you can guide them in selecting methods and resources for their learning.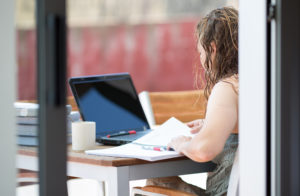 Next: Make sure your lesson plans offer a variety of resources presented in varied ways (video, audio, text, and more). This doesn't take as long as it used to. In fact, there are a lot of websites to assist in that (like Kiddom and CK-12). Make it a habit to include variety so all students have choices.
Learn to differentiate the easy way
If you feel lost just thinking about differentiating in your classes, if you feel–notwithstanding what you just read above–like it will take hours of time you don't have, if you have no idea how to find resources to fit varied student needs, Study.com has you covered. It offers a course called "Differentiated Instruction" which teaches the basics of personalized instruction and how to integrate it into your classes. It includes sixty-four lessons (average length of 8 minutes each) and can be taken for college credit or CE units. Topics include:
The basics
Creating differentiated instruction plans
Student profiles and differentiated instruction
Adapting to learner needs
Differentiating instruction in the classroom
Techniques
Assessments
Student motivation
Technology as an instructional tool
Lessons are online, taught via video as well as select other materials, and each includes a quiz
***
Today's education isn't about serving the mythical 'average student'. Thanks to technology and the availability of a plethora of resources, teaching every student in ways they understand has become a reality.
---
Jacqui Murray has been teaching K-18 technology for 30 years. She is the editor/author of over a hundred tech ed resources including a K-12 technology curriculum, K-8 keyboard curriculum, K-8 Digital Citizenship curriculum. She is an adjunct professor in tech ed, Master Teacher, webmaster for four blogs, an Amazon Vine Voice, CSTA presentation reviewer, freelance journalist on tech ed topics, contributor to NEA Today, and author of the tech thrillers, To Hunt a Sub and Twenty-four Days. You can find her resources at Structured Learning.