Every year, I review a large number of websites, apps, and resources that help educators blend technology into their classrooms. I get lots of feedback from readers sharing their experiences, asking questions, and clicking through to see if a particular tool will serve their needs.
But, I often don't hear how the product worked in the fullness of time so now I ask readers:
how dependable is it
how versatile is it for time-strapped teachers
does it differentiate for the varied needs of students and teacher
do educators like it (fairly subjective, but there you have it)
how did it work when exposed to your students
was it easy to use and intuitive to learn
did it fulfill promises and expectations
has it become a beloved tool in your classes or a failed experiment
Based on your input, here are the 2018 Best-in-category winners and Honorable Mentions:
Winners: Please grab your award by copy-pasting from this page.
---
---
2018 Winners
Advice

Winner: FreeTech4Teachers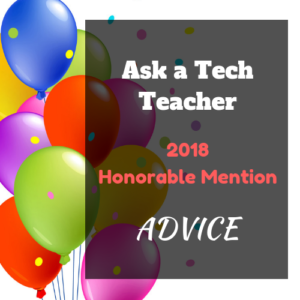 Honorable Mention:  Alice Keeler
Assessment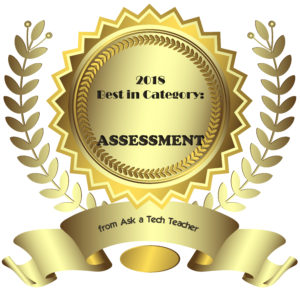 Winner: Google Forms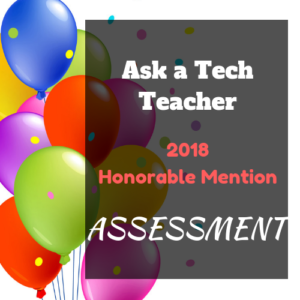 Honorable Mention: Nearpod
Classroom Management Tool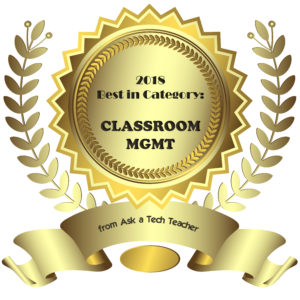 Winner: Class Dojo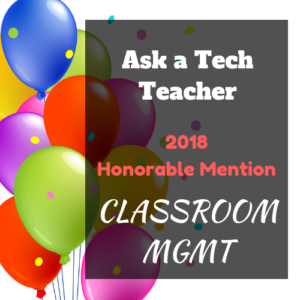 Honorable Mention: Remind
Coding/Programming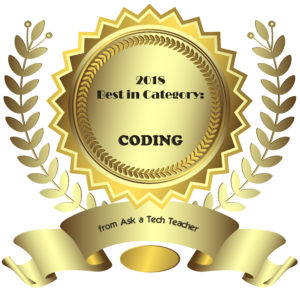 Winner: Code.org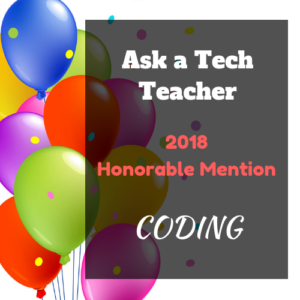 Honorable Mention: Scratch
Digital Notetaking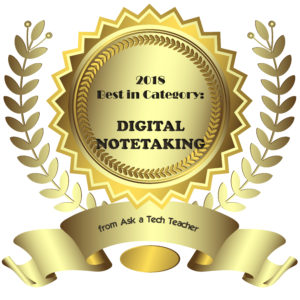 Winner: Google Keep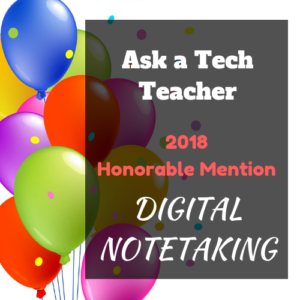 Honorable Mention: Notability
Digital Storytelling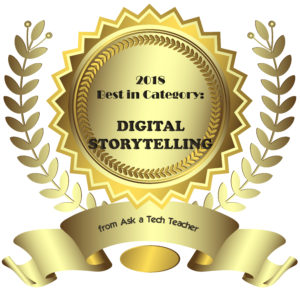 Winner:  Adobe Spark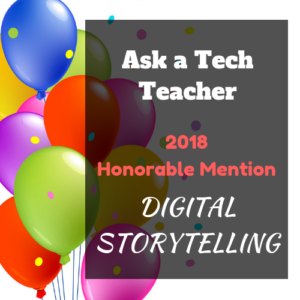 Honorable Mention: Storyboard That!
Keyboarding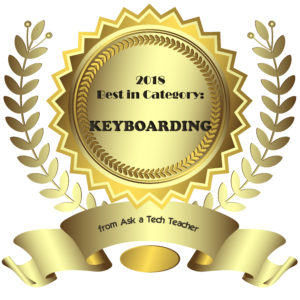 Winner: Type to Learn
Honorable Mention:  Type Dojo
Learning Management System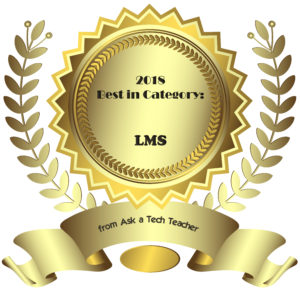 Winner: Google Classroom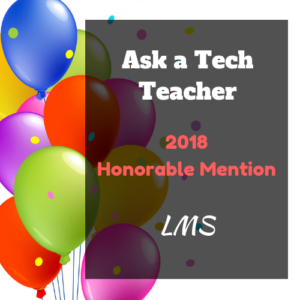 Honorable Mention: Canvas
Lesson Planning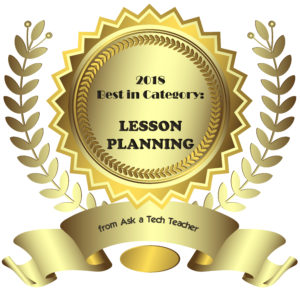 Winner: Peardeck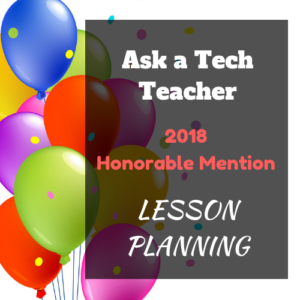 Honorable Mention: CK-12
Math Tool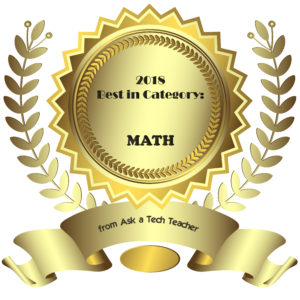 Winner: Geogebra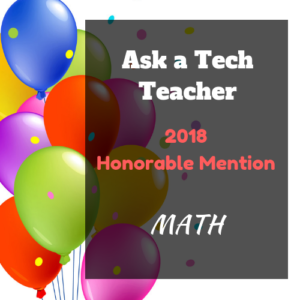 Honorable Mention: EquatIO
Reading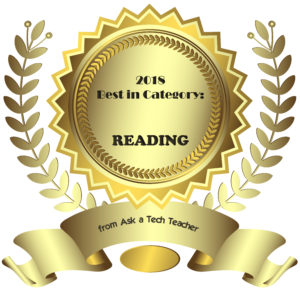 Winner: ReadWriteThink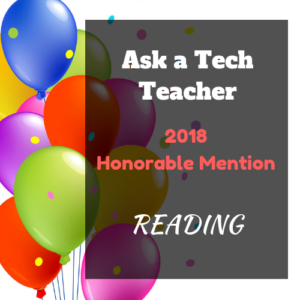 Honorable Mention:  CommonLit
SEL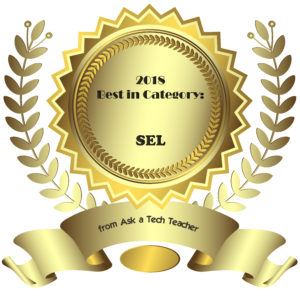 Winner: Empatico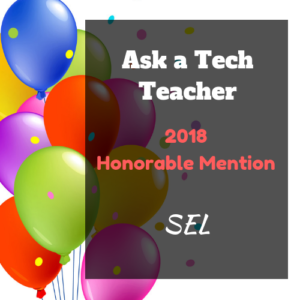 Honorable Mention: Kiddom
Special Needs Tools: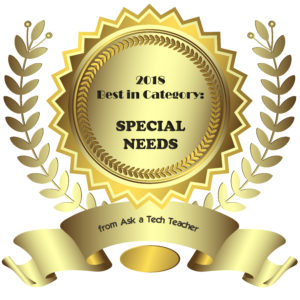 Winner: News2You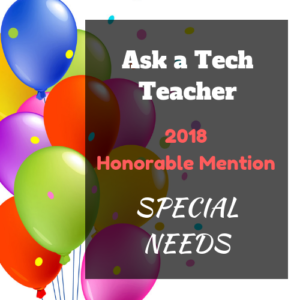 Honorable Mention:  Open Dyslexic
Video Creation Tools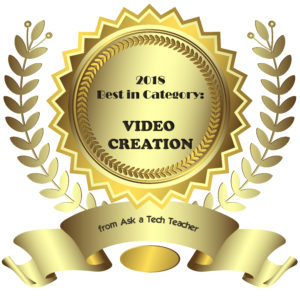 Winner:  WeVideo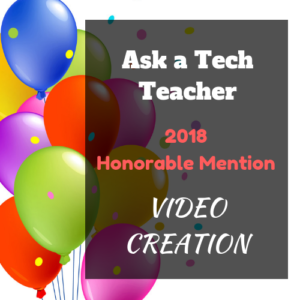 Honorable Mention: YouTube Live
Virtual Classes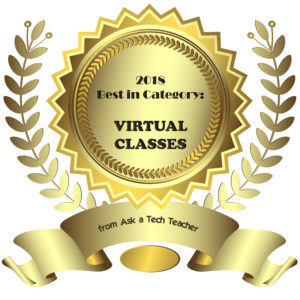 Winner: Google Hangouts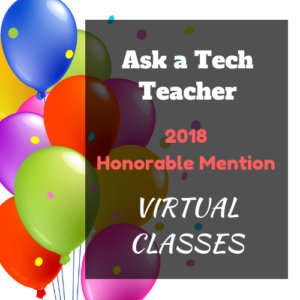 Honorable Mention:   Zoom
Writing Tool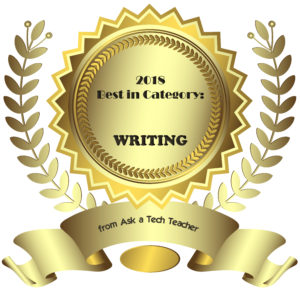 Winner: Grammarly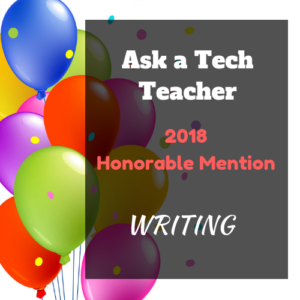 Honorable Mention: Quill
Hearty congratulations to all of our winners! Please grab your image above and display it proudly.