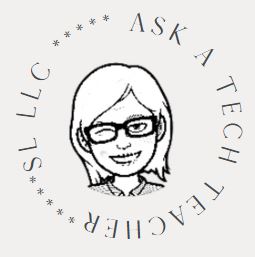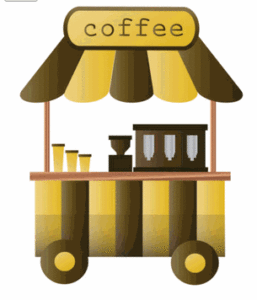 I do accept tech ed related sponsors that are reputable with child-friendly goals and standards that don't contradict my message. It is not an endorsement on my part, merely a sharing of information with my readers.
You can participate five ways:
Sidebar Sponsor–-placement of your logo and link for an agreed-upon period of time in the blog sidebar. Additionally, once a month, I'll share an update on your product with my readers (which you write).
Premium Sponsorship--includes a review of your tech ed product, a newsletter article and placement of your logo for an agreed-upon period of time in the blog sidebar
Premium Plus Sponsorship–includes everything in the Premium program as well as a push out to social media for multiple weeks
Influencer or Ambassador–includes articles, social media and more; customized to your needs
Sponsor an article I'm writing (with a discrete byline and link at the bottom)
As part of the sidebar and premium sponsorship, we alert our readers about updates to your technology-in-education product. It'll be a quick announcement on our blog using information you send us.
Sponsor Specifications
Sponsorship can include the following:
a 100 x 100 web-friendly image, ready to upload. I do not format or fine-tune ads. They will be placed in the sidebar for a three-month minimum so calculate that into your request.
a guest post on a topic relevant to my readers. This may contain up to two links.
a themed article written by me on a topic of your choosing related to technology in education.
sponsorship of an article or event hosted by Ask a Tech Teacher.

a product review written by me of an edtech-friendly product that will appeal to my readers. Funds must be paid as a donation, before I begin the work. I don't review products in exchange for product or promotional codes.
partnership in marketing your product, customized to your needs
Ambassador and influencer, customized to your needs
I don't accept many sponsors at one time because I want readers to notice them on the sidebar. I don't like sidebars so chock full of corporate logos that I can't find the other stuff to help with my teaching so I won't have that on my blog.
I am willing to discuss custom advertising opportunities.
Sponsor Prices
Contact me for rates.
Restrictions
All material will be G-rated, edtech-centric, including material that it links to. Additionally, I only deal with technology-in-education issues.
Payment Options
All payments are made via PayPal prior to publishing material. We collect no personal information.
Contact Information
If you are interested, please complete the form below or email me at [email protected] with your request and/or proposal.
For long-term arrangements, please contact John Murray at [email protected].
Feel free to contact me with any of the following:
technology ideas or questions
consulting inquiries regarding rates and availability
any comments you may have