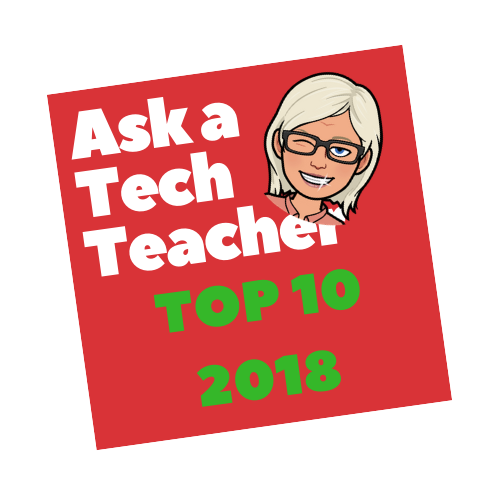 Throughout the year, I post websites and apps the Ask a Tech Teacher crew's classes found useful, instructive, helpful in integrating technology into classroom lesson plans. Some, you agreed with us about; others not so much.
Here are the reviews you-all thought were the most helpful in efforts to weave tech into the classroom experience:
Oh–I don't get enough followers on Twitter! Would you mind adding me to your list? Here's the link:
Thanks! Have a wonderful 2019!