Author Archives: Jacqui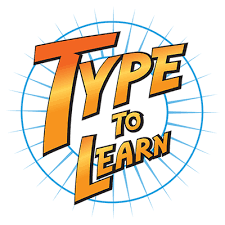 When I started teaching a decade ago, Type to Learn was the MS Word of typing programs–everyone used it. The game-based keyboarding program was fun, engaging, and actually worked. Students graduated from the thirty-forty lessons (that took about a year to get through) with the skills they needed to become fast and accurate typists who could use the keyboard as an effective tool in both classwork and homework.
At some point in the past, busy teachers moved away from a committed program that teaches typing to solutions that promised to automate the process with rote drills and games. With most of these freemium online programs, students log in and get started. No installation, no set-up, often little supervision, just typing. The problem is, they don't work very well. With the push to move assessments online, students need good keyboarding skills. That means:
…fast accurate typing as a tool for writing and test-taking, not a distraction
If you're one of the many who realize your students' typing skills aren't up to this standard, you'll love Type to Learn's game-changing update: It's now in the cloud. No more software downloads. No more inability to sync between home and school. No more "runs only on desktops and laptops".
Let me back up and describe Type to Learn Cloud. It's a comprehensive typing program that teaches not just the basics but advanced skills necessary to become fast and accurate touch typists. It does this through a process of review, demonstration, practice, and assessment. Using avatar-like animation, engaging sounds, and colorful graphics, rolled out in a space-themed story, students progress through thirty-six lessons, five games per lesson, and seven assessments to complete the interactive missions that will save their world.  It operates in the cloud, works on most digital devices (including Chromebooks and iPads with an external keyboard), and plays well with all browsers. Students can work from home or school and their progress syncs between the two.