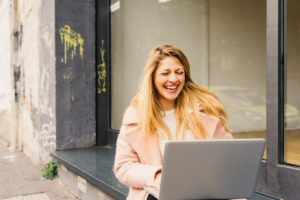 Study.com is an online distance learning portal that provides over 70,000 lessons in fifteen subjects (including algebra, calculus, chemistry, macro- and microeconomics, and physics) aligned with many popular textbooks. Resources include not only videos but study tools, guides, quizzes, and more. You can read more detail on my Study.com review here.
What a lot of educators don't know is that Study.com offers thousands of lesson plans for teachers — hundreds of them for free — to simplify lesson preparation and save time that is needed for student guidance. These lesson plans were created by teachers for all different grade levels and subject areas. They include:
learning objectives
materials
length of time
curriculum standards alignment
key vocabulary
instructions
extensions
related lessons
Once you select the lesson plan you're interested in, you'll see the credentials of the teacher who is providing the lesson as well as where it fits into a bigger course if that's your interest (Though standalone, lessons often are aligned with a particular textbook). Many lesson plans include a video overview and a quiz to assess understanding of the material (though you can't grade it without an account).
Lesson plans are sorted by subject including Art, ELA, ESL, Guided Reading, Health and Physical Education, Math, Music, Science, and Social Studies. They can also be searched by particular content.
How to sign up
If you have a Study.com account–free or fee–simply log in and then visit the Free Lesson Plan link. If you don't have an account, that's OK. Simply go to the link, select the lesson plan you'd like, and get started. You can view the lesson plan but won't be able to take quizzes. Well, you can take the quiz but it won't record results.
Sample Lesson Plans
There are lots of lesson plans on familiar topics such as Money Management, Writing Poetry, Plant Life Cycle, and Causes of WWI, but what really caught my attention are the unusual topics, the ones you'd have trouble finding elsewhere. Topics like:
Popsicle Stick Bridge–a sixty-ninety-minute lesson about structures, and in particular, bridges. You will also have the opportunity to apply new knowledge by building a bridge.
The American Dream–a fifty-minute lesson discussing whether the American dream is real or a myth.
Debate–one-two hours outlining the procedures for debate and demonstrating different styles such as parliamentary and policy debate.
Egg Drop Experiment–a sixty-ninety-minute lesson to explore Newton's Law of Inertia and then run the popular Egg Drop Experiment.
Recycling— a fun sixty-ninety-minute lesson about recycling. You go through essentials like its environmental impact, commonly recycled items, and how to repurpose used items.
Political Cartoons–an hour discussion analyzing political cartoons and exploring their significance throughout history.
Mock Trial–one-two-hour lesson outlining the trial process and then applying that knowledge to a mock case.
Here's an example of a lesson plan video:
BTW–if you leave the Free Lesson Plan section, it's easy to tell free from fee: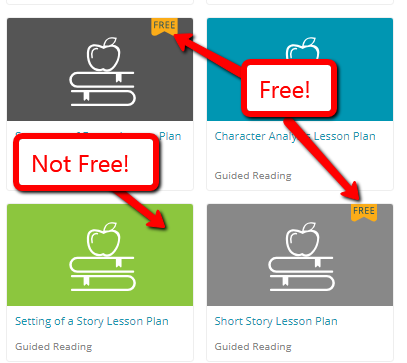 How to use these in your classroom
If you're thinking about these as traditional lesson plans, you probably wonder why I have a section on how to use it in your classroom. To organize the lesson! Duh!
Well, yes but because this is from Study.com (with a commitment to exceptionalism in their teaching), there are lots of ways these can be used you may not be aware of. Here are a five I particularly like:
As independent study
We've all had students in our classes with a burning interest in a topic not taught that year. Rather than shut them down, offer them a Study.com lesson plan to feed their interest. For example, you may use the Study.com lesson plan on debate. Some students–or you–may want real-life applications. Push out the Dred Scott Lesson Plan and the associated video on the case summary and decision to Google Classroom and let them (or you) explore on their own.
Backfill
As you explore a topic, you may find that some students (or yourself) are missing some information included in earlier lessons and critical to the current learning. Provide this detail in a Study.com lesson plan that students can work through on their own or with your help.
Enrichment
What to do with gifted students–those who quickly get the lesson material and become bored as you proceed at the average pace of classmates. Instead of watching them lose interest, provide them with self-paced Study.com lessons that extend their learning on the same topic. For example, when discussing economics in a fifth-grade class, some students might want to dig into particular economic systems. Study.com has free lesson plans on some of those such as Communism and Socialism (both videos).
For Subs
Let's face it. There are times when you expect to be in class and you aren't. Subs don't have to give students free time or a study period. Have a standby lesson from Study.com that the sub can teach that's related to topics you'd cover if you had time. A favorite of mine is the sixty-minute lesson on digital citizenship. Every student needs this information but few teachers I know have time for it in their curriculum.
Anywhere
Study.com is platform-neutral. Students and you can watch the videos and access the lessons from a desktop, a tablet, or a smartphone.
*****
Learning should be exhilarating, with materials that inspire students and keep their attention. With Study.com lesson plans, it is. You won't be disappointed.
–This is a sponsored post but opinions are my own. Know that I only recommend products or services I believe will be good for my readers and are from companies I can recommend. 
More on Study.com
---
Jacqui Murray has been teaching K-18 technology for 30 years. She is the editor/author of over a hundred tech ed resources including a K-8 technology curriculum, K-8 keyboard curriculum, K-8 Digital Citizenship curriculum. She is an adjunct professor in tech ed, Master Teacher, webmaster for four blogs, an Amazon Vine Voice reviewer, CAEP reviewer, CSTA presentation reviewer, freelance journalist on tech ed topics, contributor to NEA Today and TeachHUB, and author of the tech thrillers, To Hunt a Sub and Twenty-four Days. You can find her resources at Structured Learning.