Tagged With:
app reviews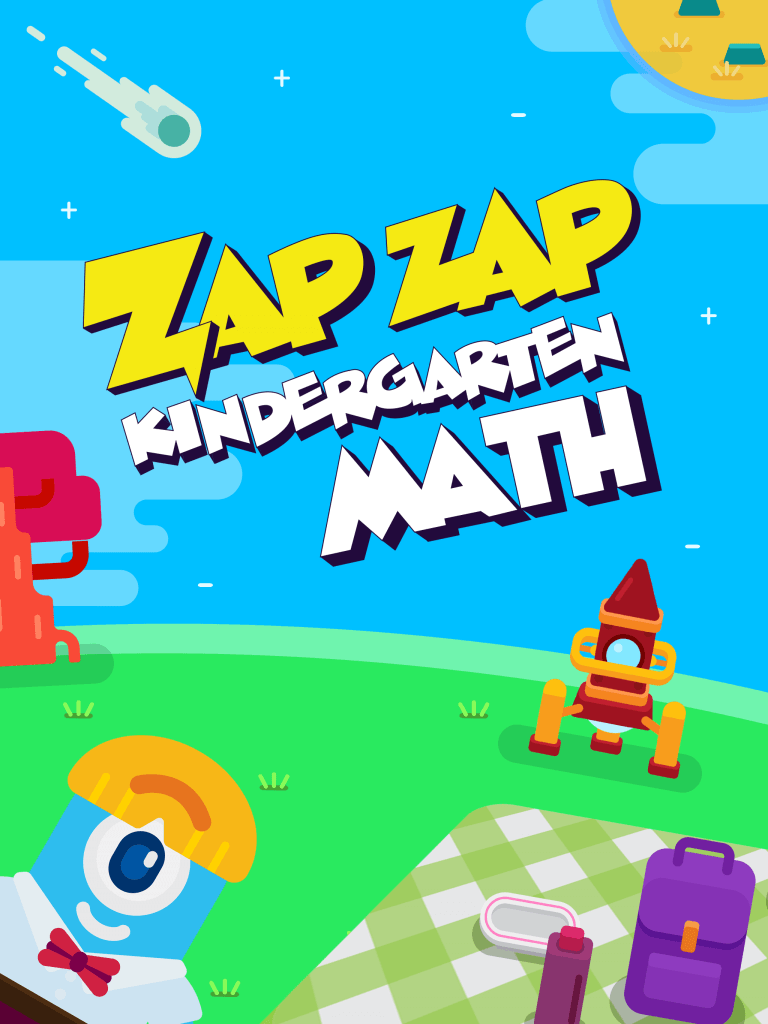 Zap Zap Math is a free gamified way to teach K-8 math skills that are tied to many national standards (like Common Core). Its format is colorful and engaging, the music lively, and the space-themed layout exactly right for the age group. The over 150 games are fast-paced and interactive and cover over 180 math topics. Students direct their learning with an avatar (called a 'mathling') that identifies their work and keeps them engaged. Read my full review of Zap Zap Math here.
Zap Zap Kindergarten Math, geared for ages 3-6, is the newest member of the Zap Zap Math family. It includes 160+ visually-stimulating math games that make learning fun and engaging while students develop math and thinking skills. It covers foundation skills like addition, subtraction, place value, and measurement and data, and is aligned with international math standards such as the US's Common Core. Each game is preceded by quick audio directions and ongoing gameplay is narrated so all levels of readers can understand. Analytics track and evaluate progress.
Players learn to:
Develop number sense.
Count to 100 by ones and tens.
Count forward and backward from a given number.
Compare 2 numbers as greater than, less than, or equal.
Understand mathematical equality.
Solve simple addition and subtraction equations up to 20.
Differentiate two objects in terms of physical attributes; i.e. size and height.
Identify shapes as two-dimensional or three-dimensional.
Compose larger shapes out of smaller shapes.