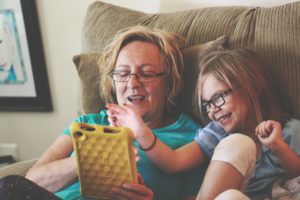 Reading is defined as "the action or skill of absorbing written or printed matter silently or aloud." Sounds dry, maybe even boring, but the ability to read has been credited with exercising the mind, saving lives, bringing people together, and predicting success in school. It alleviates boredom in the bits of free time that pop up between soccer and dinner and it can be done alone or in a group.
"Books are the quietest and most constant of friends…"
― Charles William Eliot
So when I find an app that organically encourages reading, I get excited. But I'm fussy. Here's what I look for–the red answers are how this mystery ready app sized up:
Does it have advertising? 

No

Is it intuitive? Yes
is it user-friendly? Yes
Does the web tool differentiate for types of students and their unique needs? Yes
Is the web tool compatible with most browsers? Yes
Is the web tool free?

No–but it's affordable ($1.99 at the time this was printed).

Does the web tool encourage higher-order thinking? Yes
Is the web tool or app error-free? Yes
Does the web tool have educational applications? Yes
Is the app private? Yes
I'm excited to share with you a new low-cost app I found called Word Zoo Learn to Read:

The Word Zoo Learn to Read app for iPhone, iPod, and iPad helps children between the ages of 2-8 not only read but understand how that is happening. Children are challenged to match words to pictures not by using the traditional pattern matching but by exercising their short-term memory for letters and words. This, with Word Zoo's built-in dictionary of animals, colors, and shapes, helps make word recognition a life skill.
To make the experience more fun (although, the lifelong learners among us say learning itself is fun enough), the app can be personalized. Children can take a photo, record a victory jingle, and add their own words to the dictionary, thus tailoring the challenges to the child's level and interests. Because the dictionary includes sounds, images–even shapes and colors–it accommodates different learning styles of varied children.
Some features you'll like about Word Zoo: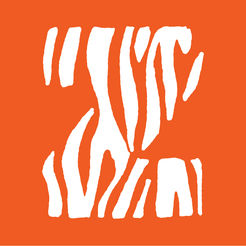 More than one child can have an account.
There are no ads.
There are no in-game purchases.
Once the app is downloaded, it can be played without WiFi.
All the child's data is stored on your local device, not in the cloud.
Here's how to get started
Simply download the app, click open, and follow the prompts. You can either start a new game, look up a word, or add your own word. If you choose "Game", you pick an age group defined by the reading skills that will be emphasized (not a chronological age). Then, play starts. There aren't directions, encouraging users to figure out how to play by the images and movements on the screen. As you work through each level and sublevel, progress is saved so children can work at their own pace and pick up where they left off.
Don't forget to add family members to the dictionary, accompanied by the child saying their names and a picture.
Education applications
Because you can add words to the dictionary, children can add their weekly sight words with a picture and sound if they'd like. It makes it a fun way to extend school  learning to the home setting, exactly how you create lifelong learners.
***
If you're looking for a creative, personalized, effective approach to developing reading skills, give Word Zoo Learn to Read a try. Here are some screen shots that give you an even better idea of what you'll find:
This slideshow requires JavaScript.
More articles on reading
33 Resources for Read Across America Day
Is Orton-Gillingham Right For Your Students?
13 Websites That Provide Lots of Digital Books for Summer Reading
---
Jacqui Murray has been teaching K-18 technology for 30 years. She is the editor/author of over a hundred tech ed resources including a K-12 technology curriculum, K-8 keyboard curriculum, K-8 Digital Citizenship curriculum. She is an adjunct professor in tech ed, Master Teacher, webmaster for four blogs, an Amazon Vine Voice, CSTA presentation reviewer, freelance journalist on tech ed topics, contributor to NEA Today, and author of the tech thrillers, To Hunt a Sub and Twenty-four Days. You can find her resources at Structured Learning.