Reading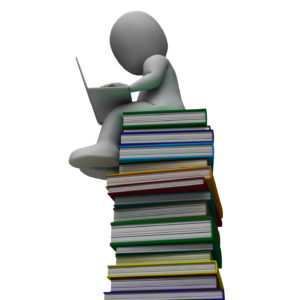 For the past decade, schools have invested millions of dollars in technology. It started with a push for desktop computers which soon expanded to iPads and the wonderful apps (like art programs) that made tablets essential tools. Quickly after iPads, schools fell in love with Chromebooks and their amazing ability to allow students to collaborate and share, not to mention their ease of maintenance. Today's focus is to give every student a digital device, much as kids used to be provided tablets and pencils.
The next game changer, according to education experts, will be digital textbooks. This is driven in large part by the affordability and portability of digital devices like Chromebooks, tablets, and laptops. Why lug around half a dozen heavy books in a backpack that too often is left behind on a sports field or at the library? Why spend a year studying information in a print textbook that doesn't match the thinking or values of the school and its students? It's no wonder proponents of digital books are pushing for change.
But there's another side to the story of print vs. digital, one that is at the core of why 2015 e-book sales dropped in the United States and the UK. Let's take a clear-eyed look at the pluses on each side of this argument. Then, when it's time for your school to make that call, you'll be ready.