Reading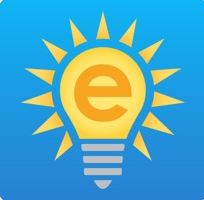 If you've heard the buzz about eSpark this summer at conferences or training sessions, you already know it's more than "just another math and reading learning platform". Sure, it is that but what sets it apart is eSpark's clever blend of learning tools that encourage students to progress at their own pace in their own way, to review when needed and move ahead when they get it. Each targeted quest curates a collection of third-party apps, webtools, videos, games, and other resources that focus on particular math or reading skills identified by the teacher or from the student's earlier work as an area of academic need.
eSpark works on all devices–desktops, Chromebooks, iPads (with the free app)–pretty much whatever digital device you use in your classroom. In fact, some students can be working on Chromebooks while others use iPads. Because students log in, the program syncs between devices, starting students where they ended on their last visit.
Let me dig deeper. eSpark is a student-centered series of self-guided, self-paced PK-5 math and reading lessons that are based on class goals, teacher input, and individual academic need Students work independently, taking the time they need. Teachers monitor individual progress, see what each student completed on their last visit as well as when that was and how long it lasted, view students' self-described moods, assess their pre- and post-quiz scores, and view their summative synthesis videos that provide evidence of their knowledge as they teach others what they just learned.
Right now, eSpark is only available for schools, not individual sign-ups (such as homeschoolers).