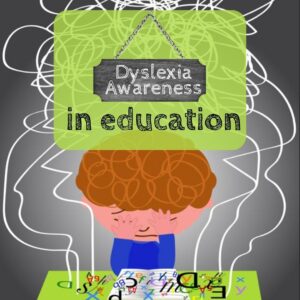 Surprisingly, 15-20% of the population has a language-based learning disability and over 65% of those are deficits in reading. Often, these go undiagnosed as students, parents, and teachers simply think the child is not a good reader, is lazy, or is disinterested. Thankfully, the International Dyslexia Association sponsors an annual Dyslexia Awareness Month in October aimed to expand comprehension of this little-understood language-based learning condition.
What is Dyslexia?
Dyslexia is a condition that affects people of all ages, male and female equally, and causes them to mix up letters and words they read making what for most is a joy-filled act challenging and frustrating.
"Dyslexia refers to a cluster of symptoms, that result in people having difficulties with specific language skills, particularly reading. Students with dyslexia often experience difficulties with both oral and written language skills. … It is referred to as a learning disability because dyslexia can make it very difficult for a student to succeed… " — the International Dyslexia Foundation
There is no cure for dyslexia. Individuals with this condition must instead develop coping strategies that help them work around their condition. In education, it is not uncommon to accommodate dyslexic students with special devices, additional time, varied format approaches (such as audio or video), and others. Most prominent educational testing centers (like SAT, ACT, PARC, and SBACC) make these available for most of the tests they offer.