There is no end to the number of online tools available. I get inundated with them by friends (My child wants to use this website. What do you think?), fellow teachers (Would you check this web tool–does it work for literacy?), parents (My child loves this tool. Is it appropriate?). I am always thrilled because introductions through friends and colleagues are much more authentic than through online advertising or an ezine.
When I review a website or app, I take 15-30 minutes to test it out, try to see it through the eyes of the age group that will use it. Here's what I look for: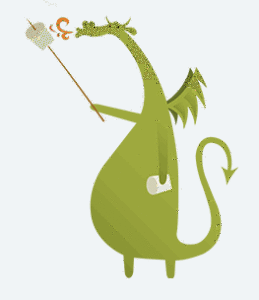 Does it have advertising? If so, it needs to be nominal and G-rated. I don't want them to be overbearing or distracting. Worse is if they are inappropriate. I've seen great websites and online tools ruined by objectionable ads.
Is it intuitive? Students want to be able to figure the program out without being taught. An intuitive website and/or app 1) has an easy-to-understand start-up screen that clearly identifies how to use the tool, 2) the process for using the tool is similar to others the students is familiar with, and 3) the student can independently launch and operate the web tool or app without requiring an adult.
is it user-friendly? Does its design and layout make students want to accomplish the goals of the program? Are students engaged in the activity, motivated to use the web tool? Is it functional? Is it visually stimulating? Does it require only a nominal amount of reading?
Does the web tool differentiate for types of students and their unique needs? Sure, there are lots of good web tools appropriate for a certain standard classification of student. What I want is the web tool that can adapt to varying needs.
Is the tool challenging? Does it require sufficient critical thinking to keep the student engaged or do they get bored quickly?
Is the web tool compatible with most browsers, most computers? I don't want it so old it won't play well with the type of computer commonly used by students. I also don't want it so specialized that students must buy extra equipment to use it.
Is the web tool free? That's preferable. There are lots of good web tools that are free to a certain point and charge a fee after that. Depending upon what 'point' that kicks in, I'm OK with that
Does the web tool encourage higher-order thinking–creativity, evaluation, critical thinking, problem solving?
Is the web tool or app error-free? This means not only that it's free of spelling and grammar errors, but that it doesn't freeze, stall, shut down, or crash.
Does the web tool have educational applications? When students are at school, I want to focus on academic endeavors, leaving those more focused on 'play' to the home environment. So many fun programs are also educational, this isn't a high hurdle.
This week, I have eight web tools and apps that passed my rigorous test:
This is a digital portfolio where students can not only store bookmarks, but annotate webpages they read, share with others, and organize them into files for future reference. It works across multiple platforms–smart phones, IPads, desktop computers, laptops, Chromebooks–and is accessible from anywhere with an internet connection. I like that there's a bookmarklet that can be added to the student internet toolbar, making it easy to use Diigo from any internet location.
An easy way (simple enough for 2nd and 3rd graders) to present information, stories, reports with words and pictures, on IPads or the web. Once the 'deck' is complete, it can be shared via social media, email, or embed.
Hemingway is an app (though they're testing a desktop tool) that analyzes a student's writing and identifies complex sentences and common errors (adverbs, complicated phrases, passive voice). This makes it easy for a student to recognize and fix writing mistakes. All students have to do is paste their writing into a box on the start-up screen, push 'edit' and the program does the rest. It even identifies what grade level the writing is most closely associated to. No account necessary
An easy way to make simply gorgeous posters in a short amount of time that look professional. Use Smore's designer templates, plug in your text and pictures (links too) and Smore does the rest. It's free for educators, with a fee for others.
Build a story including text, backgrounds, photos, props (props are the fun stuff that accompanies a story), then save it to a free account. The story can even be published as a hardcover. Great for grades 1-2.
Fun math, reading, and writing games that adapt to student learning level for grades K-8. Teachers can create class accounts, individualized for each student, with data on student progress. It's aligned with Common Core and free to a point.
Free games that students use to practice reading. Based on anecdotal feedback from colleagues, students love this program and will often select it over other options. Best suite for grades kindergarten-1st.
If you've used any of these eight tools, I'd love to hear your thoughts on them. How do they work in your classroom?
Those are my current top eight websites. I know within a few weeks, I'll have more so check back with me often!
---
Jacqui Murray has been teaching K-18 technology for 30 years. She is the editor/author of over a hundred tech ed resources including a K-12 technology curriculum, K-8 keyboard curriculum, K-8 Digital Citizenship curriculum. She is an adjunct professor in tech ed, Master Teacher, webmaster for four blogs, an Amazon Vine Voice, CSTA presentation reviewer, freelance journalist on tech ed topics, contributor to NEA Today, and author of the tech thrillers, To Hunt a Sub and Twenty-four Days. You can find her resources at Structured Learning.