Math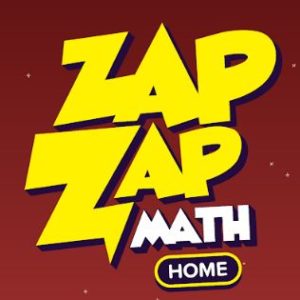 You've probably read my reviews of Zapzapmath and Zap Zap Kindergarten Math, as well as the constant updates they make to their free (and freemium) app. This gamified math ecosystem is popular with students because it's fun and teachers because it ties into many national and international standards (like Common Core).  Its format is colorful and engaging, music lively, and layout intuitive.
Now, Zapzapmath has introduced a new option called Zapzapmath Home. These free grade-level apps for iOS and Android are aimed directly at home use to support students who want to learn math at home with fun games, enticing videos, and the same clever interface they experience in school. By gamifying math in a way that wraps personalized learning with real grade-level tools, Zapzapmath helps students change the way they think about math from an activity that occurs within the walls of the schoolhouse to one that can happen anywhere.
Zapzapmath Home includes a scaffolded system of seven apps, one for each grade level from K-6. Each app is free to download and comes with a couple of free games that provide a solid preview of how Zapzapmath teaches math, letting you decide whether it's right for your child.