Tagged With:
back to school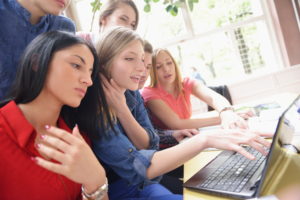 Assessing student learning used to be as simple as giving a test that consisted of multiple choice, True/False, short answer, and/or essay. How many answers students got right told the teacher how much they knew. No need to look further. Simply grade, record, and move on to the next chapter.
Educators have come to realize that there are lots of reasons why a test score doesn't reflect student knowledge. Maybe the student had a bad day; maybe s/he isn't good at memorizing (and the test was mostly memorized facts); maybe education researchers are right that doing well on tests isn't a predictor of student success.
Tossing tests makes a teacher's job more difficult. I'll stipulate to that. Habits, templates, and routines are much easier than reinventing the assessment wheel but a tool that results in passionate students committed to lifelong learning gets my attention.
That's what the next twelve options are: assessment strategies that inspire student interest and allow them to share what they know in ways compatible with their personal communication style. These can be used formatively or summatively and can be created by teachers or students-as-teachers. Decide what works best for your circumstances. The uniting characteristics are that all assess: