Search Results for:
romans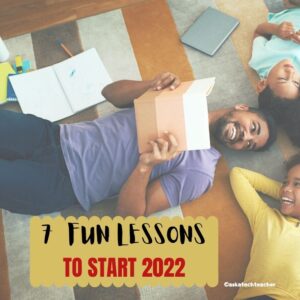 Every teacher knows the struggle of getting a class full of children to cooperate the first few weeks back after the long Christmas vacation break. If you're looking to avoid going hoarse from shouting at distracted kids all day then you need an organized plan of action that will keep you and your pupils entertained whilst learning. This article is aimed at teaching children in the 4th and 5th grade so if that's you, read on for our top lesson ideas to keep everyone happy, entertained, and ready to learn!
Start With Your Resolutions
Before you pile straight back into hardcore learning (aka the boring bits!) give your kids a chance to settle in with a mindfulness session where they can write down their resolutions and wants for the year. You can have this session be as creative as you like. They could decorate their objectives, frame them or even add them to a jar. If you pick the latter, why not end the year by reading out everyone's resolutions and seeing how far everyone has come?
Use Some Fun Worksheets
Rather than having your kids write pages of English and history right off the back, ease them back in with educational worksheets. There are a ton of great teacher resource center websites where you can download sheets for virtually every subject on the planet. Why not pick a fun subject such as foreign languages that can relate to their Christmas break? You can pick three countries that some of your children may have visited over the holiday season and work on sheets based on the languages of each country.
Plan A Horrible Histories Lesson
Most children love blood and gore, so incorporate these themes into your history lessons. Focus on the Roman Empire, which was full of deathly battles they can learn about, or you can teach them about the early origins of the toilets. Romans are a great subject as they invented many things that we still use in the modern-day. You could even have the kids re-enact famous Roman gods and goddesses or have them paint their ultimate roman feast.
Class Presentations
Let the children write and present what they did to celebrate Christmas to the rest of the class, or how others celebrate. If you can, set this task before the holidays begin as a homework task. You can ask them to pick one fact or tradition about Christmas and ask them to research it in depth. Bonus points to the child who explores a tradition and teaches the class some facts that even you don't know!