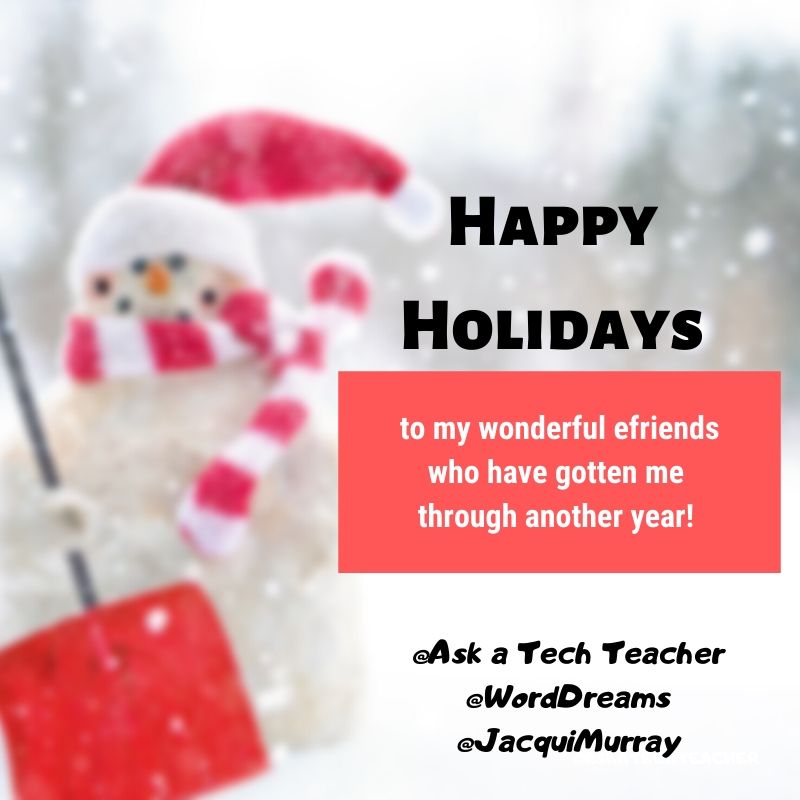 This week, I'll post my updated suggestions for three holiday activities that will get your computers and technology ready for the blitz of teaching that starts after the New Year. Here's what you'll get (the links won't be active until the post goes live):
For regular readers of Ask a Tech Teacher, these are yearly reminders. For new readers, these are like body armor in the tech battle. They allow you to jubilantly overcome rather than dramatically succumb. Your choice.
Today: 11 Ways to Update Your Online Presence
For most teachers I know, life zooms by, filled with lesson planning, teaching, meeting with grade-level teams, chatting with parents, attending conferences (to stay UTD), and thinking. There are few breaks to update/fix/maintain the tech tools that allow us to pursue our trade.
That includes your online presence and all those personal profiles. But, that must happen or they no longer accomplish what we need. If they aren't updated, we are left wondering why our blog isn't getting visitors, why our social media Tweeple don't generate activity, and why you aren't being contacted for networking. Here's a short list of items that won't take long to accomplish: