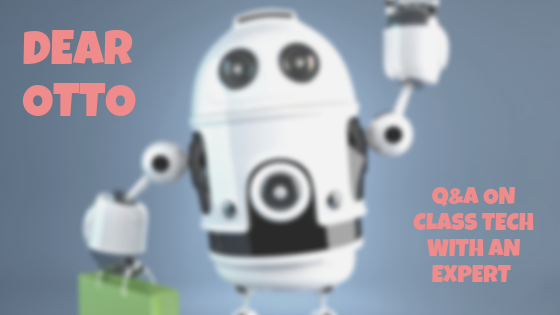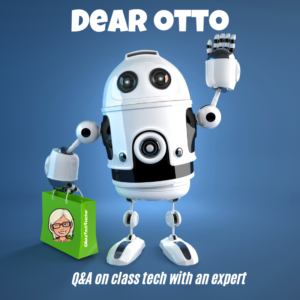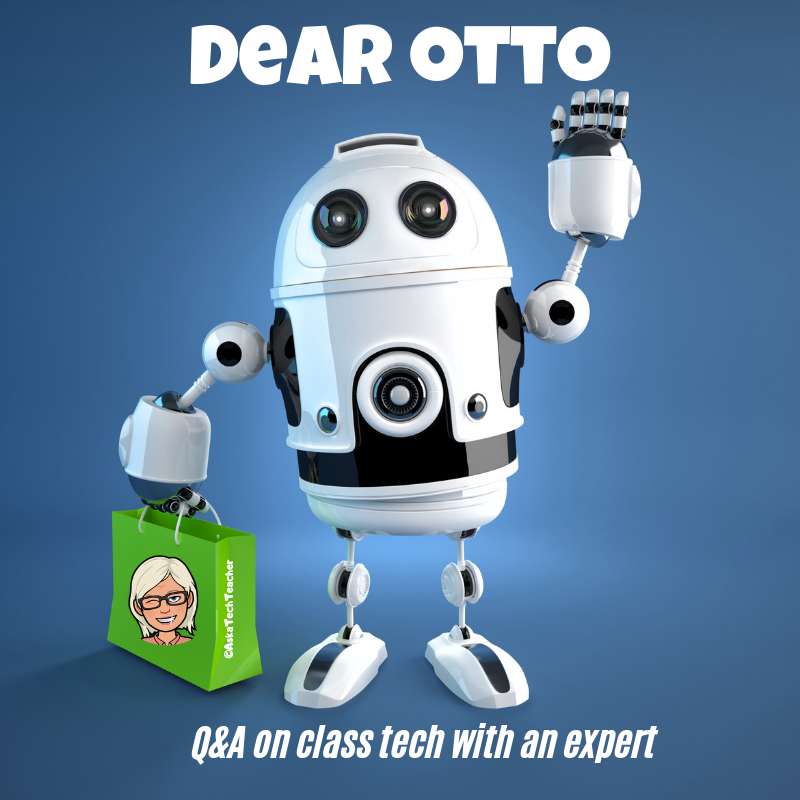 Dear Otto is an occasional column where I answer questions I get from readers about teaching tech. If you have a question, please contact me at askatechteacher at gmail dot com and I'll answer it here. 
BTW–lots of people ask why the name 'Otto'. It's a palindrome so beloved by geeks and nerds and techie-sort of folk.
I got this question from a colleague::
I teach computer literacy. K-4 teachers line their students up and they arrive all at one time, so with this age it would be easier to give instruction before everyone is seated. However, it is still difficult because I don't really have enough open floor space to seat them away from their computer.
5-8 students walk down to my class on their own, so there is a period of 5-7 minutes of students wandering in. Once they sit down at the computer I've already lost about half of their attention. If I post the assignment on the board, even after weeks/months of making it habit, they still don't grasp the concept of looking there for instruction. 
My classes are literally back to back and they are only 45 minutes in length, plus routine is hard to set when you only see students once a week. My oldest students are the worst to not log out of their computers, and with that being said when students sit down and there is a site left open they automatically want to engage. I do have remote desktop, but I don't find it as useful as I had hoped in regards to locking screens. 
My answer: