Dear Otto is an occasional column where I answer questions I get from readers about teaching tech. If you have a question, please contact me at askatechteacher at gmail dot com and I'll answer it here. For your privacy, I use only first names.
Here's a great question I got from Melissa:
I have heard repeatedly from many of my high school social studies students that they rarely use teacher websites. Most who say they do do so only to obtain homework assignments (many prefer to text other students for assignments rather than go online). In general they report that they do not explore the websites any further than they must.
I do find that AP students use teacher created websites frequently, Honors students less so. 
I am looking for research on measured student use of teacher websites. Commercial sites collect extensive data on visitor behavior (dwell time, click through, and etc.).  Are you aware of any research along those lines?
I'm not familiar with such research so I'm putting it out to my readers. If you have a teacher website that measures visitors, or if you know of this sort of research, please add a comment and a link.
I know when I had a teacher website several years ago, it was rarely visited by students, even though I tried to add relevant, authentic information. That wasn't just mine, either; it was all teachers at the school. My Principal tasked me with evaluating faculty websites to see if it was a content issue rather than user disinterest. I adapted a rubric offered in the public domain by the University of Wisconsin-Stout (I've attached it for reference). I found that most teachers (in excess of 75%) 1) didn't keep them up to date, 2) had the wrong information,  or 3) didn't even have one. It was the rare individual that had a solid, well-thought out website. That–I shared with the committee–was why students weren't visiting.
Not sure that helps. My results were informal–otherwise I'd share it with you also. The attached rubric will have to be editied to apply to your faculty website tool–what does it allow.
website grading rubric–faculty websites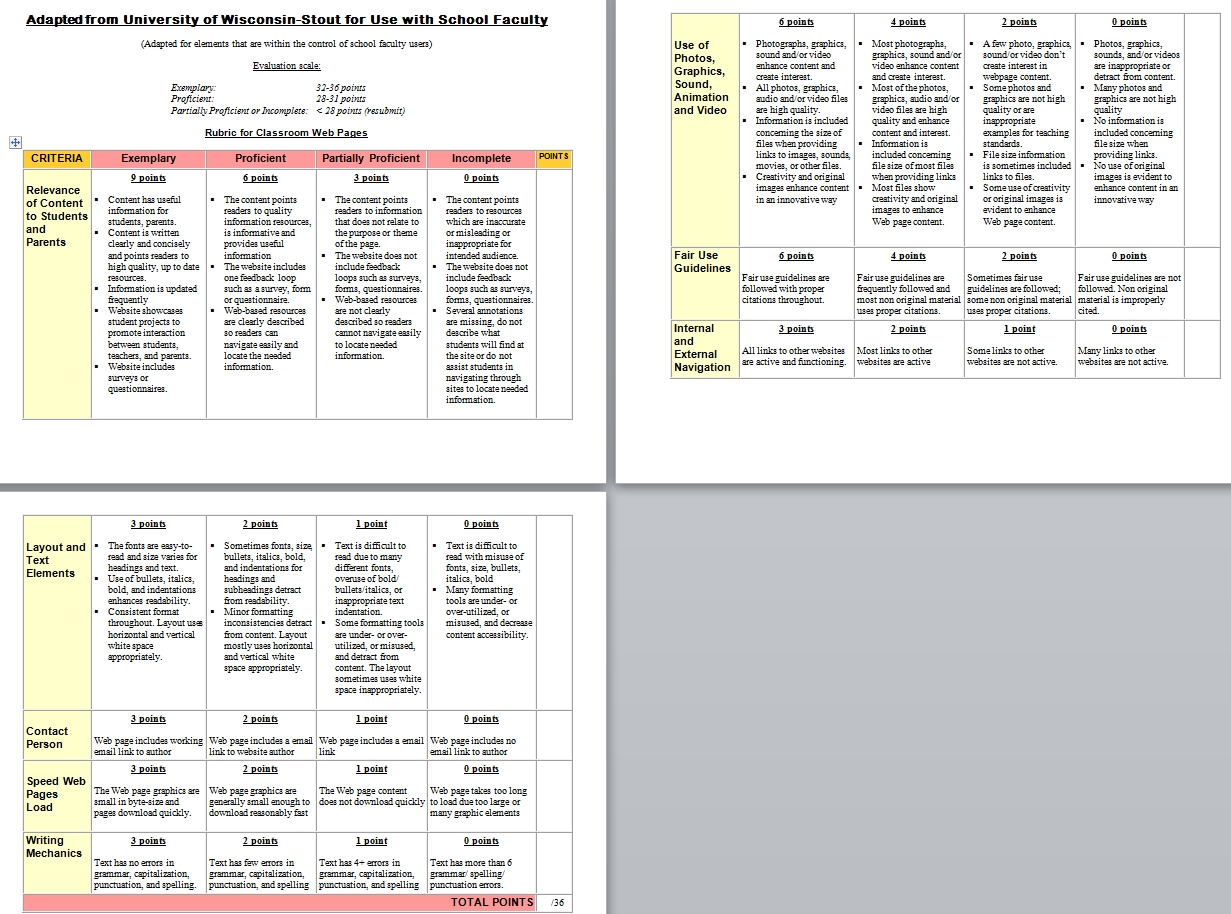 To ask Otto a question, fill out the form below: