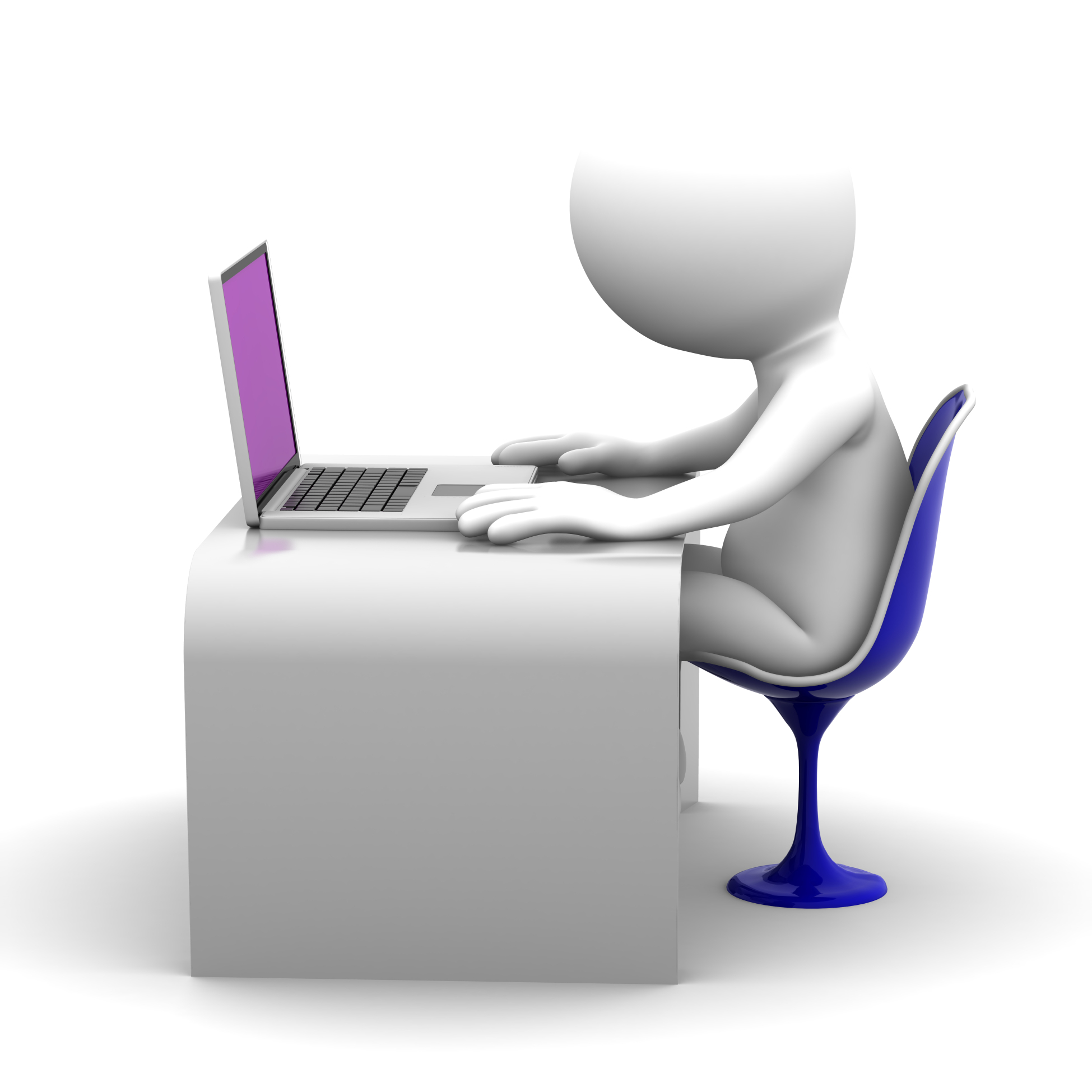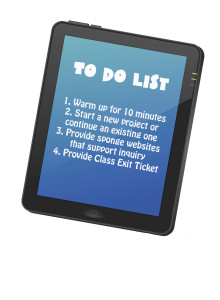 In the past few weeks, I've gotten several emails like this from teachers:
I am a tech teacher, going on my fifth year in the lab. Each year I plan to be more organized than the last, and most often I revert back to the "way things were." I'm determined to run the lab just like I think it should be! … Could you please elaborate on how you run your class? I love the idea of having kids work independently, accomplishing to do lists, and working on different projects. You mention this in Volume I, but I want to hear more!

Currently, I see close to 700 students, grades 1-6. I want to break out of the routine (the "you listen, I speak, you do" routine), and your system seems like it would work well. Just hoping you can share some details.
I decided to jot down my typical (as if any planned lesson ever comes out the way it's written–you know how that goes!) daily lesson. You can tweak it, depending upon the grade you teach. Here goes:
Each lesson requires about 45 minutes of time, either in one sitting or spread throughout the week. Both are fine and will inform whether you unpack this lesson:
In the grade-level classroom
In the school's tech lab
As you face a room full of eager faces, remember that you are a guide, not an autocrat. Use the Socratic Method—don't take over the student's mouse and click for them or type in a web address when they need to learn that skill. Even if it takes longer, guide them to the answer so they aren't afraid of how they got there. If you've been doing this with students since kindergarten, you know it works. In fact, by the end of kindergarten, you saw remarkable results.
When talking with students, always use the correct domain-specific vocabulary. Emphasize it and expect students to understand it. (more…)