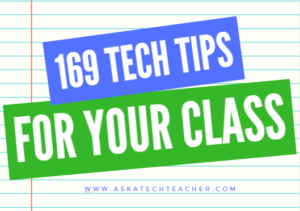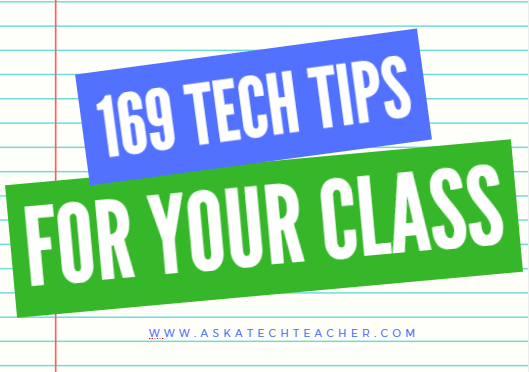 A decade ago, in an effort to buttress technology prowess in my classes and with colleagues, I started tracking how often I got the same tech questions from students, teachers, and even parents. Turns out, 70% of the time, it was the same finite group of problems.
That was a relief because—as you probably know–using technology in the classroom can be frightening, whether you're a grade-level teacher or in charge of the lab. What if there's a problem you don't know how to solve, or a question you can't answer? What if the computers break? What if they all break at once?  The truth that all of us who use tech in class know is: You only have to know the big stuff. The rest you can learn with students.
The result was my popular 98 Tech Tips and my weekly tech tip column from that book. I won't share the link because I've retired that book.
Why? Here's what's happened to technology in education in the past decade. It's no longer enough for teachers to know how to keep the hardware working. Now, they need to understand using tech as a tool, where and how to integrate it. Tech-in-ed has grown from a tool that substitutes technology for paper and pencil. Now, it's about using tech to redesign and modify tasks.  It has as much to do with the underlying pedagogy as the overarching skills.
Turns out–while that sounds complicated, it's not. That's what's in 169 Tech Tips. In these tech-centric situations, you get an overview of pedagogy—the tech topics most important to your teaching—as well as practical strategies to address most classroom tech situations, how to scaffold these to learning, and where they provide the subtext to so many daily tech-infused education. For example: Often, the solution to a problem is either
… reboot, restart …
… close-reopen …
or
Google it!