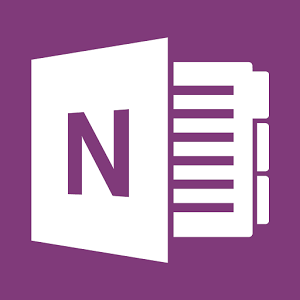 It used to be, every class I taught started with students scrambling for notepaper and sharpening their pencils. Everyone took notes and used those to study for exams. If students wanted to share notes, they had to find a copy machine.
Many schools still do this, but there's a better way: Digital notetaking. Students can use whatever computing device they have — including a smartphone — to record notes that can then be filed, shared, multimedia'd, and collaborated on. There are many options (Notability and Google Keep come to mind), but the most versatile, all-encompassing app I've seen is Microsoft's OneNote. If you think you know OneNote but haven't looked at the most current edition, take another look. You'll be surprised at the changes.
Part of the free Office 365 for Education (and the fee-based Microsoft Office 365), OneNote opens quickly and allows students to take notes with a keyboard, stylus, or finger. Notes can be text, images, drawings, pictures, audio recordings, videos, PDFs, even captured webpages. OneNote can even tape lectures and then search the recording for keywords. If students get a handout or worksheet, they can add it to a note page by snapping its picture with the free add-on Office Lens, saving it as both an image and text.
Notes can be organized into notebooks, pages, subpages, sections, and tabs. For example, a notebook entitled "Math Classes" can have subpages for each class you teach, and then sections/tabs for each topic or student. These can be shared with colleagues or students (even those who don't have OneNote). Work is synced across all devices with apps available for iOS, Android, and tablets.
How to get started
OneNote is available as part of Office 365 or as a stand-alone tool you purchase and install separately. Once you have it on your computer, link it to your OneDrive account (this is done automatically if you have Office 365) and you're ready to go.
Pros
When you open a new OneNote page, you can write anywhere on the page. No need to look for the cursor. Thanks to the drawing feature, users can brainstorm with classmates and create mindmaps for organizing research by sketching with a stylus or their finger. Once recorded, any item (be it text or drawing or another) can be dragged-and-dropped anywhere on the page.
Like many other cross-platform webtools, OneNote can be used offline and will then sync when the Internet is available. This is great for students who don't have access to the Internet (or WiFi) at home.
A wonderful feature: OneNote can search images for text using OCR. This includes posters, screenshots of webpages, and a picture students took of the class screen.
Because OneNote is part of the MS Office Suite, it tightly integrates with Word, PowerPoint, Excel and the rest. Students can easily share notes across all of these programs with OneNote, making it easy to use collected resources in presentations, posters, and more.
OneNote accommodates many different file types making it the perfect solution for pushing out information for school meetings. You can share an agenda written in Word, backup files that are zipped, presentations from PowerPoint, supporting videos in mp4 (or another video format), contact information from Outlook, and more — all organized into one notebook with unique pages and categories.
Cons
OneNote, like many robustly-featured programs, is not terribly intuitive. Until you get used to the layout and functions, it will be challenging to quickly jot down a phone number or any other note. Plan to spend time getting to know this tool before falling in love with it. Luckily, there are lots of how-to videos available both through the OneNote site and YouTube.
Education uses
OneNote's free add-on Class Notebooks, used by over 4.5 million teachers, is kind of a Google Classroom (very) lite with options that make it easy to submit homework, comment on classwork, and track student progress. It can be integrated into many LMSs (including Canvas, Google Classroom, and the new Microsoft Classroom). It's free, installs quickly, and provides tools to create class notebooks, add students (and teacher collaborators), review student work, distribute content (from the content library), share pages and sections from the teacher account, and more.

Because life and work are not always separate, OneNote makes it easy to track all events with themed notebooks:
Staff notebooks collaborate across grades and subjects and allow users to track notes and refer back to resources in the content library.
Class notebooks allow teachers to set up lessons and activities specifically used in their classes. When students arrive, they log into their binder and begin working.
Student notebooks provide each student with a private place to collect their learning resources.
Personal notebooks enable educators to keep track of their life outside of teaching.
For more scenarios and additional resources about OneNote in an education setting, visit these sites:
---
Jacqui Murray has been teaching K-18 technology for 30 years. She is the editor/author of over a hundred tech ed resources including a K-12 technology curriculum, K-8 keyboard curriculum, K-8 Digital Citizenship curriculum. She is an adjunct professor in tech ed, Master Teacher, webmaster for four blogs, an Amazon Vine Voice, CSTA presentation reviewer, freelance journalist on tech ed topics, contributor to NEA Today, and author of the tech thrillers, To Hunt a Sub and Twenty-four Days. You can find her resources at Structured Learning.