Classroom management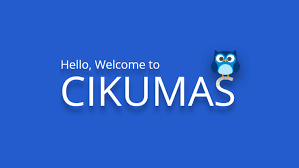 Swiss-based Cikumas makes the creation and implementation of virtual classrooms quick, intuitive, and without the steep learning curve that so often accompanies LMSs (Learning Management Systems). The minimalist nature of this ecosystem makes it easy for students to complete their work and teachers to engage with them. In the crowded field of K-16 LMSs, Cikumas offers a refreshing philosophy that online learning is about engagement between participants facilitated by the automation of assignments, scheduling, and classwork submittal.  It encourages teachers to place themselves at the heart of the learning, using its tools to make that a reality.
How to get started
It's easy to get started with Cikumas:
Sign up for a free account.
Import your classes from Google Classroom, enter students by hand, or invite students via a class code.
Upload lesson plans and assignments with drag-and-drop ease from your local drive or Google Drive. These appear on your Calendar and your Dashboard (color-coded to differentiate between Assignments and ToDo items).
Develop your ToDo list which also shows on your Dashboard. Notice it appears on the Calendar (also on the Dashboard).
Group Assignments into Collections for ease of use.