Classroom management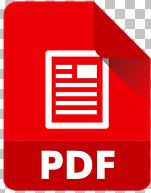 The biggest reason teachers report for NOT liking cloud accounts has nothing to do with money, security, or privacy. It's that they aren't reliable. No matter how many redundancies are in place, if a student can't access their cloud storage for a project they're working on, if a teacher can't get to lesson plan resources, or if a student started a project at school and can't finish it at home, the excitement of learning melts away like ice cream on a hot day.
I remember when web-based tools first arrived (yeah, that long ago), As good as they sounded, I insisted my IT folks install computer-based programs for when the Internet didn't work or the school's network lost its connection. It seemed the only reliable programs were those loaded onto the local computer, not floating around in the cloud.
Fast forward to today. Schools have moved many of their educational resources to the cloud. This might be to save money on maintenance or to make them accessible from anywhere or any number of other great reasons, but the change isn't without its own set of problems. In particular, in the area of files and documents, there's a rebirth in the popularity of Portable Document Formatted books and resources, commonly referred to as PDFs. While not perfect for every situation, they are exactly the right answer for many.
Here are ten reasons to consider when evaluating PDF vs. cloud-based resources:
PDFs play well with others
PDFs work on all digital devices, all platforms. No worries about whether they run better in Firefox or Chrome, Macs or PCs (or Chromebooks or iPads), Windows or MacOS (or Linux or iOS). They work on all of these as well as almost all others. With a free PDF reader (like Adobe or hundreds of others), students can open and get started right away. Even if they're school system is a Mac and their home is a PC, the PDF (with or without annotations) opens fine.