Every day it seems, the world gets smaller. Studies show that 244 million people worldwide live in a country other than their birthplace. Doesn't sound like a lot? In fact, it's a 44% increase from the year 2000. Where it used to be sufficient to teach students how to thrive in their home country, that falls woefully short in a world where the internet reaches everyone, anywhere, where geopolitical borders have little effect on international activities, where the customs and culture of a country have a significant impact on student learning. Today's challenge is to teach kids how to accept other worlds without judging, preaching, or rejecting.
I've been on the hunt–for a long time–for resources that help students develop global awareness and perspective-taking while learning to reject the judgmental attitudes that seem to fester unchecked among those who don't know the truth. Enter Empatico, an initiative of The KIND Foundation, with a goal of connecting 1 million students in twenty-five countries from disparate socio-economic backgrounds.

Their thinking is that the more empathetic children become, the more in tune they can be with the needs of their peers, the more they will collaborate and find creative solutions to global problems. Developed by teachers and using a free online learning tool, students broaden their worldview through meaningful interactions with peers across the globe. Teachers are provided everything necessary–lesson plans, materials lists, a video conferencing platform, and more–to make this happen. Activities range from 2-3 hours, spread over multiple meetings (called 'Short Spark Activities') to 8-12 hours (called 'Longer Fire Activities').
The target age is English-speaking 8-10 year-olds with the possibility of expanding the age group in the future. You may decide the activities suit your students whether older or younger. That's fine. Just know: The class you connect with is likely to be within that age group.
Activities are standards-based, with tables on the Empatico website that detail alignment with the IB PYP (International Baccalaureate Primary Years Program),  Common Core Standards, the US National Curriculum for Social Studies, the US Next Generation Science Standards, and the UK National Curriculum. Each is designed to promote meaningful interactions and positive perceptions. As students learn together, they explore their similarities and differences with curiosity and kindness and develop practical communication and leadership skills.
How it works
While the Empatico folks do offer a free demo, I always try to get set up by myself, without assistance. I want to see if the process is intuitive enough and user-friendly. In this case, it was simple. Sign up. Select a class, schedule your time available, and pick one of the activities. Empatico matches you to a partner class that fits your needs and interests. You connect with your partner class via internet-connected computer that has available a camera, microphone, speaker, and projector.
Here's what happens when you finish the registration: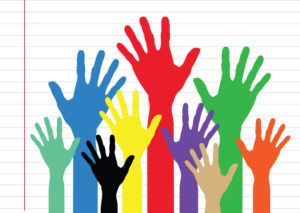 Once you are notified of your partner, log into Empatico to video chat (or just chat) and set up activities with your new partner class.
Test your technology to be sure everything will work well during the meeting.
On the day of the interaction, log into your Empatico dashboard and click the CONNECT CLASSES link to start the video interaction.
Lesson plans are available to guide each activity. These comprehensive plans include:
Essential Question
time required
subject
learning goals
overview
required materials and resources
teacher planning considerations
extension ideas
reflection options
Prior to the planned meeting, 1) review the lesson plan as well as other associated materials provided by Empatico. This can include teacher tips, troubleshooting, student notetaking tool, skills mini-lessons, an in-class reflection circle, and templates that assist the scheduled activity; and 2) send home a letter to parents (provided by Empatico) to update them on what's happening.
This slideshow requires JavaScript.
How to use it in your classroom 
The Empatico website offers four globally-responsive activities you'll enjoy in your classroom:
Ways We Play
Community Cartographers
Helping Hands
Weather out the Window
A good lesson plan for the holidays is the Helping Hands activity. With an Essential Question of How do kids contribute to their communities?  this activity supports the innate idea that every community requires a lot of work to succeed and that is done best when everyone pitches in. Whether it's everyday tasks or problem-solving, lending a hand helps young people develop responsibility, learn to cooperate, and master practical life skills. Kids who take ownership of their roles at home and in their community are more likely to step up to help others outside their neighborhood and to consider themselves part of a global community.
Overall, the world our kids inherit is less about national boundaries than it is about understanding our neighbors. Empatico is an excellent first step to the authentic teaching of empathy.
–While this post is sponsored, all opinions are my own
More on global awareness and kids:
---
Jacqui Murray has been teaching K-18 technology for 30 years. She is the editor/author of over a hundred tech ed resources including a K-12 technology curriculum, K-8 keyboard curriculum, K-8 Digital Citizenship curriculum. She is an adjunct professor in tech ed, Master Teacher, webmaster for four blogs, an Amazon Vine Voice, CSTA presentation reviewer, freelance journalist on tech ed topics, contributor to NEA Today, and author of the tech thrillers, To Hunt a Sub and Twenty-four Days. You can find her resources at Structured Learning.