Tagged With:
SEL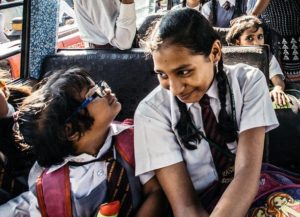 Life is much simpler when you–as a parent or teacher–can point to one solution for a problem, solve it, and everything is golden. Success in school was like that when grades were the barometer and studying harder was the tool. Now, we know that academic achievement is much more complicated.
"Students are telling us there's a big missing piece in their education" –John Bridgeland, CEO of Civic
Today's educators realize it has as much to do with academics as how students get along with themselves and others. This is called "Social Emotional Learning" or SEL. It's akin to the importance of play in teaching kids to socialize with others, develop tenacity, and learn respect for those around them. If you're not convinced of the importance of SEL, here's what students say:
"Students and young adults believe SEL schools would create a more positive social and learning environment" — report by the Collaboration for Academic, Social and Emotional Learning (CASEL)
A positive attitude about themselves and others is linked to not only academic success but positively correlated to lessening the negative impact of future-ending problems such as drug use. It should surprise no one that twenty-three states are now working on SEL standards.
Free Holiday Activities to Promote SEL
An emerging leader in SEL is Sunburst SafeSchools and their suite of products and curricula that focus on building safe and positive school environments.  This holiday season, Sunburst is offering three free activities for parents and kids (click for the bundle of all three and page through for the one you want).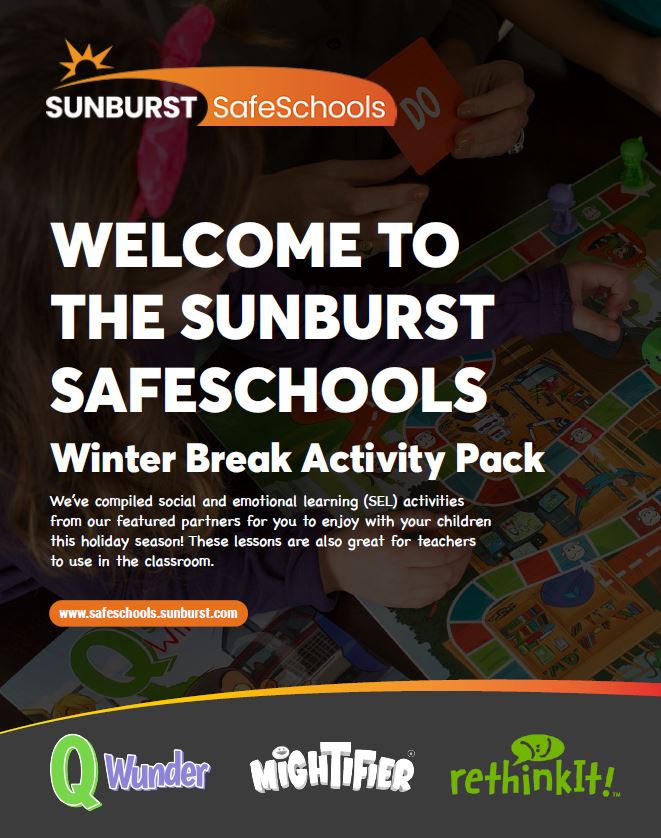 They're fun, positive, supportive to kids, and–while based on Sunburst's award-winning Safe School tools (Q Wunder, reThinkIt, and Mightifier)–designed as stand-alone activities rather than part of their comprehensive SEL-oriented curricula.