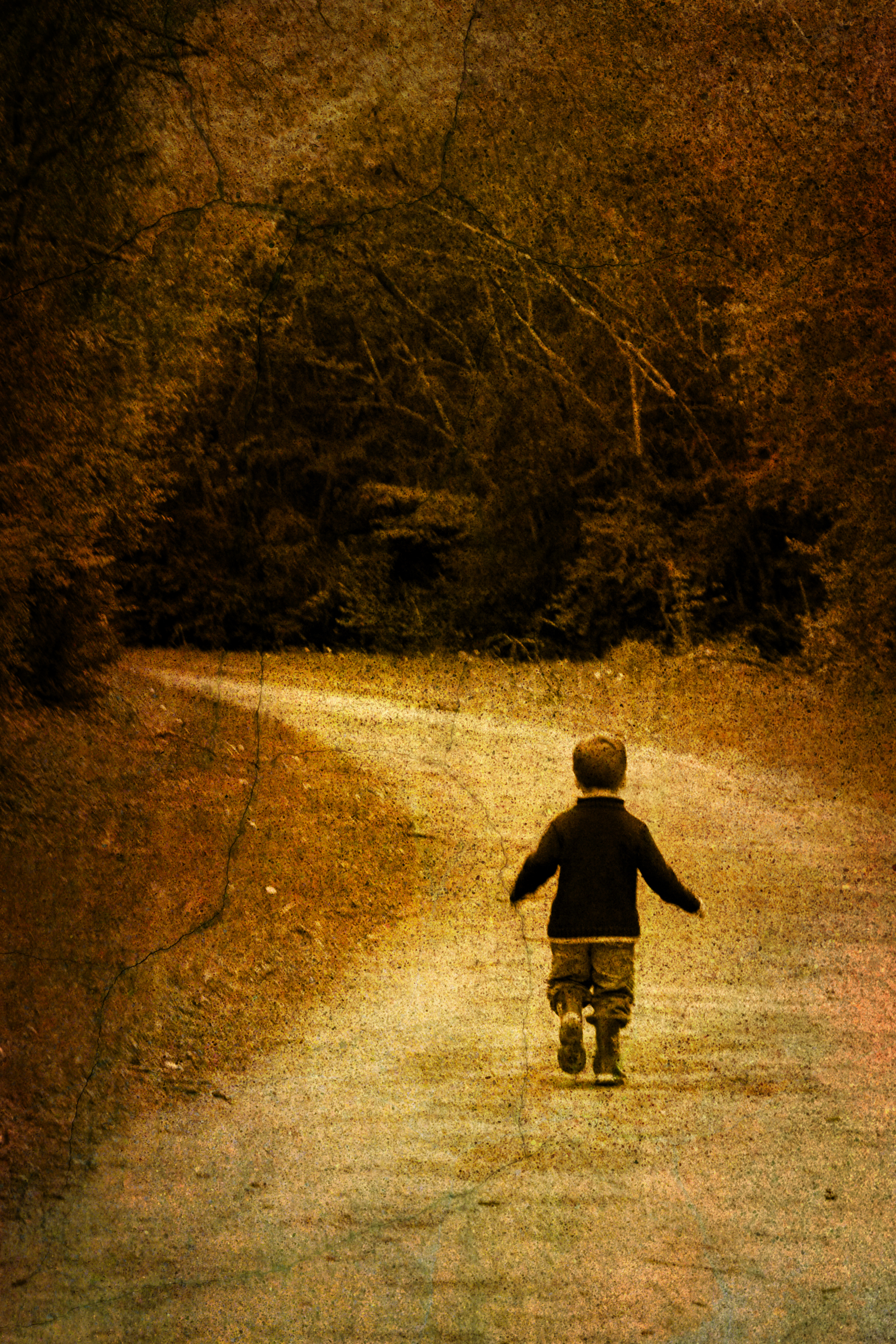 Life is much simpler when you — as a parent or teacher — can point to one solution for a problem, solve it, and everything is golden. Success in school was like that when grades were the barometer and studying harder was the tool. Now, we know academic achievement is much more complicated.
"Students are telling us there's a big missing piece in their education" –John Bridgeland, CEO of Civic
Today's educators realize learning has as much to do with academics as how students get along with themselves and others. This is called "Social Emotional Learning" or SEL. It's akin to the importance of play in teaching preschool kids to socialize with others, develop tenacity, and learn respect for those around them. If you're not convinced of the importance of SEL, here's what students say:
"Students and young adults believe SEL schools would create a more positive social and learning environment" — report by the Collaboration for Academic, Social and Emotional Learning (CASEL)
A positive attitude about themselves and others is linked to not only academic success but correlated to lessening the negative impact of future-ending problems such as drug use. It should surprise no one that as of mid-2018, two states have passed SEL measures, sixteen SEL-related bills and resolutions have been introduced, and twenty-three states are working on SEL standards.
What is SEL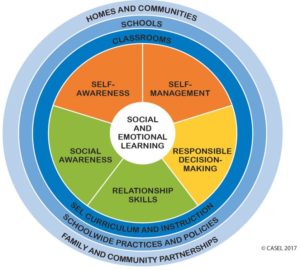 SEL — social emotional learning — is not something even considered the responsibility of schools until recently but now, with the logarithmic uptick in violent issues at schools not to mention neighborhoods, education professionals are realizing that managing emotions, staying positive despite challenges, and making good and healthy decisions is not intuitive to many students.
SEL, according to CASEL is defined this way:
Social and emotional learning (SEL) is the process through which children and adults acquire and effectively apply the knowledge, attitudes, and skills necessary to understand and manage emotions, set and achieve positive goals, feel and show empathy for others, establish and maintain positive relationships, and make responsible decisions.
Frameworks, a not-for-profit group whose mission is to teach youth to manage their emotions, develop healthy relationships, and make good decisions for academic, career and personal success, defines it as:
"Social and emotional learning (SEL) is a positive youth development framework that refers to the building of skills needed to recognize and manage emotions, develop care and concern for others, make responsible decisions, establish and maintain positive relationships, and handle interpersonal situations effectively. These capabilities are critical foundations for academic learning and for a person's long-term personal and professional success."
You notice in neither of these definitions is there anything about academics, playing sports, or studying hard. SEL revolves around managing the effect of emotions on lives — and that's huge.
Why teach SEL in schools?
Learning to manage emotions is positively correlated to many of the predictors for a successful life — improved academic achievement, getting better jobs, suffering less criminal activity, and achieving more robust mental health. The real question is why has this become the responsibility of schools?
First, students spend a good portion of each day at school. If they model appropriate SEL in those 8-10 hours, it will carry over into all parts of their lives. It will become a habit — the normal way they act.
Second, SEL provides a foundation for safe and positive learning and enhances the students' ability to succeed. If it defines the school environment, students will get much more out of their learning time.
Third, combining SEL skills with academic development creates high-quality learning experiences and environments that empower students to be more effective contributors in their classrooms today and in their workplaces and communities tomorrow.
Finally, if SEL is practiced at school, it's a natural next step to make parents partners in this learning approach. Parents can model the kinds of skills, attitudes, and behaviors they want their kids to master, knowing that effort is support by the child's teacher. And with home advocacy, SEL will work better, faster, and more effectively.
SEL exercises
Dovetail Learning has put together a selection they call Toolbox™ to assist students in emotional coping. Here are a few of them, mixed with other suggested exercises from teachers who use SEL training in their classes:
breathing — exactly what it says: Use this natural process to calm yourself and check in on your wellness.
Four at the Door — once a week, Marcia Mihalovic greets a class of third-graders at St. Stanislaus Elementary School with "Four at the Door." She looks students in the eye. She says their name. She shakes their hand, and she gives them a hug.
let it go — "Don't stress the small stuff and it's all small stuff," according to one of the foremost experts in happiness and stress reduction, Dr. Richard Carlson.
listening — pay attention not just with your ears but with your eyes and your heart. Be aware of what's going on around you.
please and thank you — remember these kind words that show respect for others even when you're busy
decoding faces — have students look at pictures of emotional faces and see if they recognize what the person is feeling.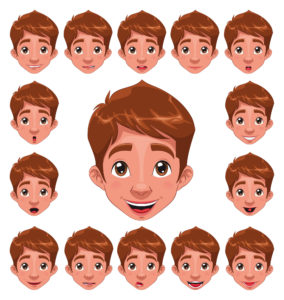 SEL Resources
There are a variety of popular SEL resources available to teachers as they turn toward an SEL-oriented program. Here are three to get you started:
Toolbox™ by Dovetail Learning is a Kindergarten through 6th-grade SEL program that supports children in understanding and managing their emotional, social, and academic success.
Sunburst SafeSchools has three K-12 curricula focused on SEL — Mightifier, Q Wunder, and reThinkIt. Which is best for you will depend upon your students' and your school's needs.
Kiddom, an all-in-one school ecosystem to plan, assess, and analyze student learning, has long focused on the importance of teaching the whole child. As part of this approach, they integrate many SEL tools into their program and make a variety of SEL-related teacher tools available for free such as the SEL 101 and SEL rubric.
Vocabulary
When discussing SEL with colleagues, you're bound to be confronted with vocabulary specific to this topic. Here are two common words you'll hear and what they mean:
Whole Child Development — this learning approach ensures that all parts of a child are supported in learning — academic, physical, emotional — not just what goes into the brain, with the understanding that all of these work together to contribute to a student's long-term success.
Emotional Intelligence (EI) — the student's aptitude for skills related to communicating well and getting along with others. This is often equated with Emotional Quotient (EQ).
***
Theodore Roosevelt once said:
"No one cares how much you know until they know how much you care."
That's why — out of dozens of reasons for success — only one will be "How smart are you?" Doesn't it make sense to teach those "other" skills to students?
More
For more on SEL, check out this infographic from Sunburst Safeschools: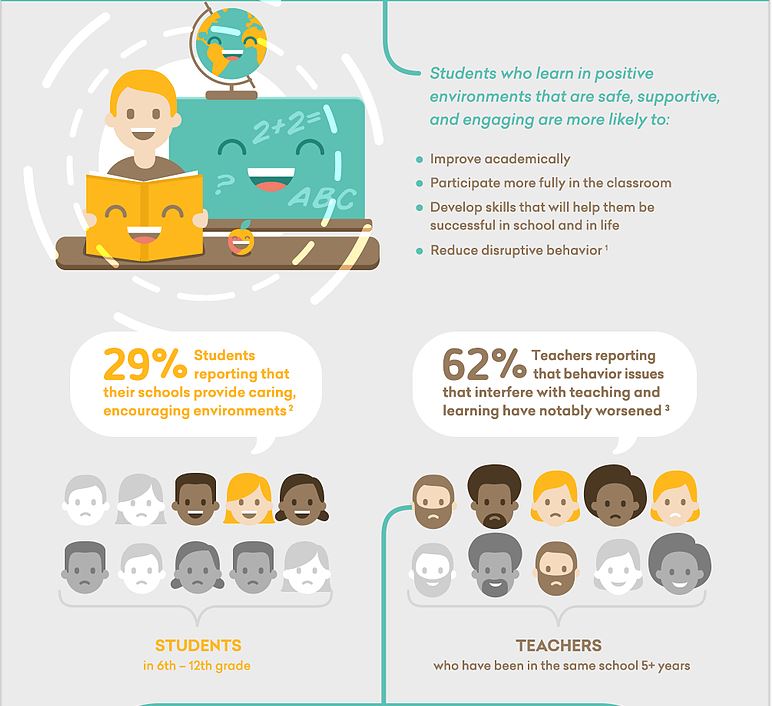 More on SEL
Empatico-Build Global Awareness in Students
New from Kiddom: SEL Rubrics
Beyond Digital Literacy: How EdTech Fosters Children's Social-Emotional Development
---
Jacqui Murray has been teaching K-18 technology for 30 years. She is the editor/author of over a hundred tech ed resources including a K-12 technology curriculum, K-8 keyboard curriculum, K-8 Digital Citizenship curriculum. She is an adjunct professor in tech ed, Master Teacher, webmaster for four blogs, an Amazon Vine Voice, CSTA presentation reviewer, freelance journalist on tech ed topics, contributor to NEA Today, and author of the tech thrillers, To Hunt a Sub and Twenty-four Days. You can find her resources at Structured Learning.