Education reform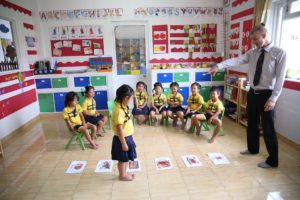 When I went to school, it was all about the 3Rs, desks in rows, and a teacher lecturing from the front of the room. The past decade saw significant improvements in the application of technology to learning and 2017 became a tipping point where embedding technology into education finally moved from fringe to mainstream, remaking classrooms in the image of the future. Following is a list of fourteen such changes that have set 2018 up to be the most student-centered, transformative year ever.
1. More Chromebooks than iPads
Chromebooks and iPads have become the two most popular digital devices in classrooms (with laptops, 2-in-1 devices like Surface Pro, and Macs next). Because they serve significantly different student needs, it seemed they were destined to share the education market. What changed in 2017 is that 1) Chromebooks improved considerably from when they first entered the education market. They are now more durable, easier to use and access, and continue to be a low-cost serviceable option. 2) Cloud storage became common and affordable (or free). Classrooms now are more likely to store student files in the cloud (OneDrive or Google Drive for example) than on school servers allowing students to access their work from school and home. This is the Chromebook's sweet spot–it predominantly works in the Cloud. What was a disadvantage five years ago is now an advantage.
For a comparison of iPads vs. Chromebooks, here's a comprehensive look from Lifewire and here's Forbes' experience after 30 days with a Chromebook.