Education reform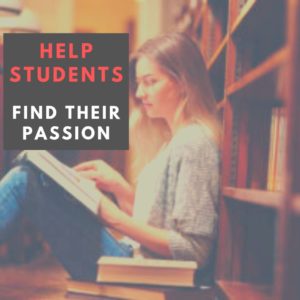 Of all the gifts students receive from education, passion is the greatest. If students are taught that learning is difficult, that math and science are boring, that history is a waste of time, they miss out on life's most exciting, most meaningful motivator: passion.
"The only way to do great work is to love what you do. If you haven't found it yet, keep looking. Don't settle." – Steve Jobs
Why passion is important for students
Sometimes called Passion-based Learning, a focus on the student's passion is a clear path to helping kids excel. By doing what they love, students learn to try hard, take risks, overcome obstacles, and never quit no matter the frustration. Passion makes learning fun which can drive success.
For educators, passion offers one of our most effective tools for engaging otherwise unengaged students. If kids can focus on something they love (say football), goals (like, say, trying to get into Notre Dame's football program) become achievable. That juxtaposition may inspire students to commit to the study, homework, and test prep necessary to succeed.
A final reason why passion is important in the school setting is that its pursuit can teach students to get along with others. It is enormously powerful for kids to share ideas, experiences, and stories with those who reciprocate the interest. In its own way, this confirms that the student is valued. Finding those with similar interests is especially important in middle school where fitting in takes on an even higher priority to many than learning.