Teaching Strategies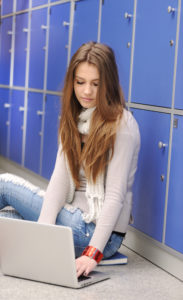 Assessing student learning traditionally is accomplished with tests. The problem teachers have with this approach is managing them. If they're short answer or essay —  the preferred way to check understanding — grading takes a long time. And unless assessments are frequent, it's easy to miss the student who is lost or just doesn't get it. Even with the advances technology offers in responding directly to students, it can be too time-consuming for large classes.
A solution that has become popular is peer feedback. This isn't new; in fact, it is prevalent in universities. What exactly is peer feedback and how is it being applied to lower grades?
What is peer feedback?
When used as an assessment strategy, peer feedback is much more than casual comments shared between classmates. It is the logical evaluation of one student's work by another using predetermined characteristics and measures. Through the implementation of a prescribed rubric, a student's classmate looks at their work and determines if it satisfies the goals of the lesson, the Essential Questions, and the Big Ideas.
One important difference from teacher evaluations is that students don't grade each other.
Why peer feedback?
Peer feedback has become popular as teachers move to a "teacher-guide" model of education rather than a "teacher-lecturer". When the time comes in a lesson to assess student learning, instead of a formal test in a quiet room with a clock ticking, teachers employ a system of peer feedback. For many, this is more effective, less stressful, and maintains the goal of encouraging lifelong learners. Sometimes, this is an excellent way to address school budget cuts, large classes, and the burden of too many pieces to be graded. Other times, teachers employ this method because not only the one being reviewed benefits but so too does the reviewer as they must know what the lesson is about to effectively review classmates. As a pedagogical strategy, it teaches critical thinking, one of those traits that is hard to teach but essential to being a productive adult.