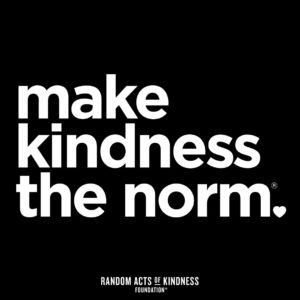 I'll never forget the day years ago when I stood in a donut shop, half asleep, bed head, with a monster sugar deficit. As I got to the front of the line, the man before me said, "I'll pay for hers, too." I didn't know him. We hadn't commiserated over how Krispy Kreme was always crowded. I'd just slogged onward, waiting my turn, eager to taste my apple fritter. His simple act of paying for my donut made me feel special, brought a smile to my face all day, and lightened the load of whatever happened after that.
That was one of my first Random Acts of Kindness, the feel-good event started in 1995. Now, February 17th in America is called the Random Acts of Kindness Day (September 1st in New Zealand) and is when everyone encourages acts of kindness without any expectation of consideration in return.
"Kindness is a language which the deaf can hear and the blind can see." — Mark Twain
What is Random Acts of Kindness Day?
February 17th — Random Acts of Kindness (RAK) Day — is twenty-four hours when anyone who chooses to participate agrees to perform unexpected acts of kindness to pay it forward for that time they need a little bit of unexpected care.  We flaunt our altruistic side by doing something nice for another without a thought for the consequences.
Why is Kindness important?
Why kindness is important seems obvious but really, it isn't. I can name a whole lot of people who have succeeded despite being, well, jerks so why should we think there's merit in a gentler approach?