Tagged With:
kindness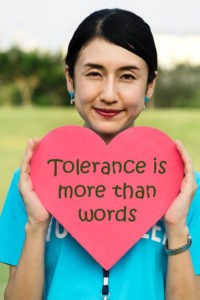 If you watch the news, tolerance seems to be a lost art. College kids shout down speakers. Mobs throw chairs through windows. Hordes of hooligans loot stores. It's not that we don't try. The Kindness Movement is more popular than ever. TeachingTolerance.org even uses Black Lives Matter as a model for tolerance education. Martin Luther King Day is always chockful of admonitions against prejudice and intolerance.
But how do you teach it in the confines of a classroom? Another lesson plan? A movie about Mahatma Gandhi? Quotes like this from Helen Keller:
The highest result of education is tolerance.
These have all been done and by many measures, America and the world are more intolerant than ever. So what do you do in your classroom to get this important attitude across? Here are some fresh ideas that you may not have tried:
Model tolerant behavior
Words don't stem the tide of intolerance. No matter how many times we say, "See the other's perspective," or "Be kind," these words are meaningless to a dedicated zealot who feels the end justifies the means. Sometimes, the best way is simply to model tolerance. In writing, this is a powerful storytelling device called "show don't tell". It means instead of talking about tolerance, be tolerant. When a student gets angry over a grade, explain where they fell short or how to improve a grade.
Admittedly, in the current social media world, words are today's doing. People join hashtag campaigns like #Nevergiveup or #Bringhomeourgirls. While these may raise public awareness, they don't deliver the tolerance necessary to change the outcome. Don't hashtag a sentiment; find an action for the words.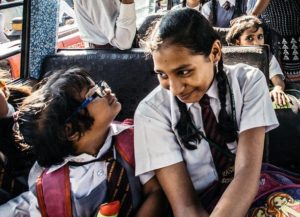 Life is much simpler when you–as a parent or teacher–can point to one solution for a problem, solve it, and everything is golden. Success in school was like that when grades were the barometer and studying harder was the tool. Now, we know that academic achievement is much more complicated.
"Students are telling us there's a big missing piece in their education" –John Bridgeland, CEO of Civic
Today's educators realize it has as much to do with academics as how students get along with themselves and others. This is called "Social Emotional Learning" or SEL. It's akin to the importance of play in teaching kids to socialize with others, develop tenacity, and learn respect for those around them. If you're not convinced of the importance of SEL, here's what students say:
"Students and young adults believe SEL schools would create a more positive social and learning environment" — report by the Collaboration for Academic, Social and Emotional Learning (CASEL)
A positive attitude about themselves and others is linked to not only academic success but positively correlated to lessening the negative impact of future-ending problems such as drug use. It should surprise no one that twenty-three states are now working on SEL standards.
Free Holiday Activities to Promote SEL
An emerging leader in SEL is Sunburst SafeSchools and their suite of products and curricula that focus on building safe and positive school environments.  This holiday season, Sunburst is offering three free activities for parents and kids (click for the bundle of all three and page through for the one you want).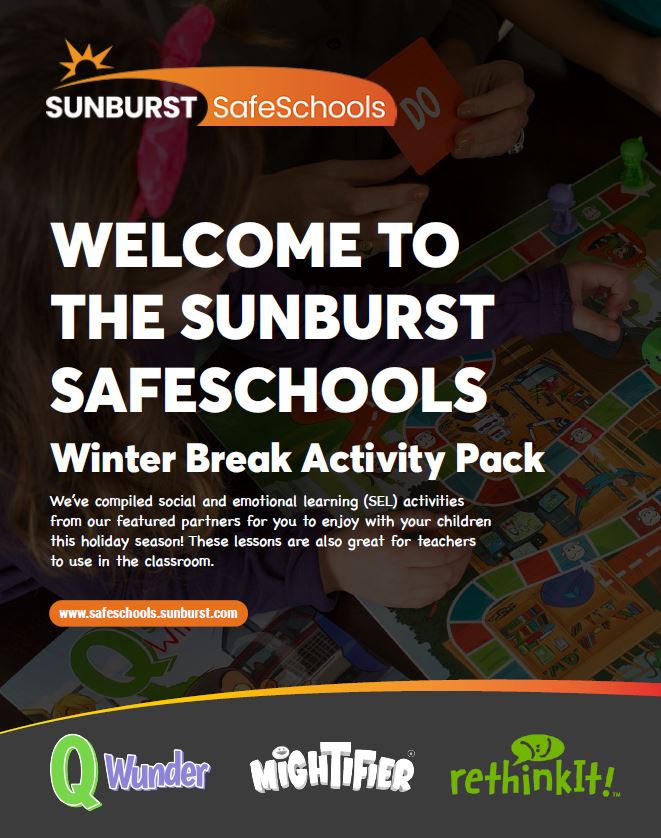 They're fun, positive, supportive to kids, and–while based on Sunburst's award-winning Safe School tools (Q Wunder, reThinkIt, and Mightifier)–designed as stand-alone activities rather than part of their comprehensive SEL-oriented curricula.
Every day it seems, the world gets smaller. Studies show that 244 million people worldwide live in a country other than their birthplace. Doesn't sound like a lot? In fact, it's a 44% increase from the year 2000. Where it used to be sufficient to teach students how to thrive in their home country, that falls woefully short in a world where the internet reaches everyone, anywhere, where geopolitical borders have little effect on international activities, where the customs and culture of a country have a significant impact on student learning. Today's challenge is to teach kids how to accept other worlds without judging, preaching, or rejecting.
I've been on the hunt–for a long time–for resources that help students develop global awareness and perspective-taking while learning to reject the judgmental attitudes that seem to fester unchecked among those who don't know the truth. Enter Empatico, an initiative of The KIND Foundation, with a goal of connecting 1 million students in twenty-five countries from disparate socio-economic backgrounds.

Their thinking is that the more empathetic children become, the more in tune they can be with the needs of their peers, the more they will collaborate and find creative solutions to global problems. Developed by teachers and using a free online learning tool, students broaden their worldview through meaningful interactions with peers across the globe. Teachers are provided everything necessary–lesson plans, materials lists, a video conferencing platform, and more–to make this happen. Activities range from 2-3 hours, spread over multiple meetings (called 'Short Spark Activities') to 8-12 hours (called 'Longer Fire Activities').