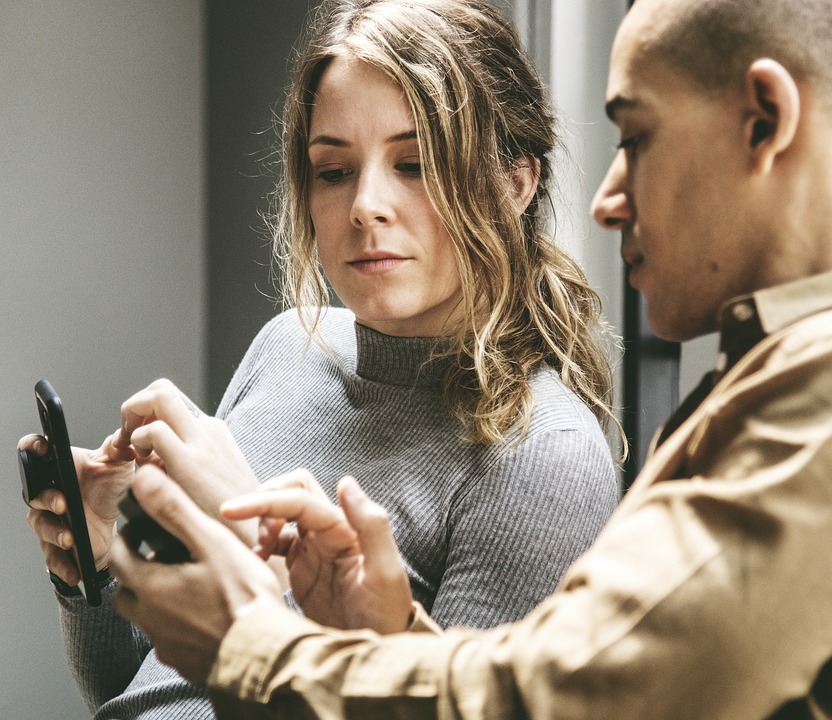 Wikispaces, one of education's standout collaborative websites, closed at the end of June 2018. Thousands of teachers have used the free Wikispaces platform to share materials with students and colleagues, to run online classrooms, or as the virtual arm of a blended course. Its robustness and versatility allowed teachers to engage in discussion boards, forums, share all sorts of media, and create a personalized environment that could be tweaked to adapt to individual needs.
Its end has left teachers scrambling for alternatives that accomplish the same goals within a tight education budget.
Let's back up a moment: What is a wiki?
A wiki is a collaborative website that collects and organizes content created and revised by users. 
The most well-known example of a wiki is Wikipedia but others include Wikimedia Commons and WikiHow.
If you're one of the over 10 million teachers and students forced to find an alternative to Wikispaces, start here:
Wikispaces Replacement 101
1. Build a wiki from scratch
If you want to simply recreate your current Wikispaces environment, here are two wiki platforms that will allow you to do that:
Mediawiki, the engine behind Wikipedia and Wiktionary, is a free software application written in the PHP programming language and well-suited to large online presences. Where Wikispaces was fairly intuitive, this one will be challenging for the average Luddite teacher (myself included), maybe on a par with a Moodle account. Once setup is complete though, no sophisticated programming knowledge is required.
As with Wikispaces, users can view the website contents, create accounts, post, and edit.
TikiWiki is free open source software which includes a robust collection of built-in features — almost anything teachers want in a collaborative and/or immersive virtual space. It is flexible, customizable, and has been downloaded by millions. As with a Moodle setup, the TikiWiki marketplace offers a vast array of themes, widgets, and options to personalize a TikiWiki.
2. Pre-designed sites for collaboration
Most teachers don't want to dig into the weeds of programming, PHP, and widgets. They'd rather work with a fully-functioning program that does the stuff they liked in Wikispaces. If this is what you want, here are good choices:
Fee (with a free offering for educators)
PBworks is a customizable platform that can capture knowledge, share files, and manage projects both inside and outside of a classroom. You can publish classroom notes, schedules, homework, group work, and collaborate with other classes. Accounts don't require emails and can be accessed from both desktops and mobile devices, A decade ago, PBWorks was the second name that teachers thought of when considering a wiki, eclipsed only by Wikispaces.
Fee
EditMe offers everything that a typical wiki does in a simple-to-use collaborative environment. Students have their own accounts with private pages. email addresses aren't required, and there are no ads. A big plus: EditMe is the only Wikispaces-alternative I found that offered a walk-through on how to migrate from Wikispaces. Very nice.
Fee (with a minimal free offering)
Wikidot lets you share knowledge, resources, files, links, and discussions within a platform that can be as private or public as you want. Your account comes with a custom web address and custom template. While it doesn't have specific education offerings, it does include everything educators enjoyed at Wikispaces.
3. Predesigned alternatives for a classroom:
Maybe you used Wikispaces to provide an online classroom environment, either as a blended arm of your traditional class or a fully-online class. Here are four alternatives I liked, though only Moodle could do everything that Wikispaces does:
Fee
Canvas is a fully-featured learning management system (LMS). That means not only does it offer most of the features of Wikispaces but it also provides a gradebook, pushes out assignments, and pffers homework submittal features. Class discussions are available when teachers turn this option on and student comments can include not only text but video, links, and images. What Canvas doesn't offer is the collaborative editing of pages or the longevity of user participation (because users are added only for the time frame of a class). Many teachers use this as the web-based presence of their traditional classrooms but just as many (myself included) use it as an online-only class. Canvas has an unusual feature I like that isn't often seen in online classes: Teachers can run virtual meetings from within the Canvas environment.,
Google Classroom
Free
Google Classroom includes most of the basics of a traditional LMS, is easy to set up, and intuitive to learn. Because its sole function is to serve as a classroom, it focuses on the presentation of information and sharing of materials rather than collaboration and discussion (though Discussions can be added to each lesson or activity). Many teachers find Google Classroom an excellent way to blend a traditional class with the benefits of online availability.
Moodle
Free/fee
Of all the options, none is as flexible, scalable, feature-rich, and affordable as the open-source Moodle (see my review). Because it is platform-agnostic, it can be designed as an online classroom, a virtual adjunct to a traditional classroom, or anything in-between. It also includes a wiki as one of the available plug-ins though not as robust as Wikispaces.
What frightens many educators about Moodle is that setup can be challenging and using it well requires a moderate learning curve.
Fee
WizIQ is a fully-featured online classroom that provides most of what you want in a classroom environment. It is one of the largest cloud-based virtual classroom platforms and known for its ease-of-use, simplicity, mobility, customization, and affordability. It is easily accessed from a desktop or mobile device. Most users find it best suited to an online ecosystem rather than a blended option for an existing traditional classroom.
4. Predesigned alternatives for a digital portfolio
If you used Wikispaces solely to curate resources and information, here are good options you might like:
Easy Portfolio – an app where students and teachers can capture and share work  
Edusight – a free easy-to-use gradebook and portfolio
Google Drive
Live Binders — an easy online way to collect and share information that's curated into tabs and binders
Portaportal – the original free way to collect and share bookmarks
PortfolioGen — a quick way to showcase work in an online portfolio
SeeSaw – easy free way to collect data; no UN and PWs required
Symbaloo — organize bookmarks visually
***
I had ten online classes that ran on Wikispaces, some as digital arms of traditional classes and others as online-only environments. When I set out last March to find an alternative, cost was important as was privacy, no ads, and availability to large numbers of students. None of these requirements could be met with one option so I ended up with a blend of Canvas for some and Google Classroom for others. Good luck with your switch! Let me know what you end up doing in the comments below.
More on online classes:
Remote Learning: Tips for Thriving in This Ecosystem
4 Great Alternatives to Google Classroom
15 Take-aways from Online Grad School Classes
---
Jacqui Murray has been teaching K-18 technology for 30 years. She is the editor/author of over a hundred tech ed resources including a K-12 technology curriculum, K-8 keyboard curriculum, K-8 Digital Citizenship curriculum. She is an adjunct professor in tech ed, Master Teacher, webmaster for four blogs, an Amazon Vine Voice, CSTA presentation reviewer, freelance journalist on tech ed topics, contributor to NEA Today, and author of the tech thrillers, To Hunt a Sub and Twenty-four Days. You can find her resources at Structured Learning.