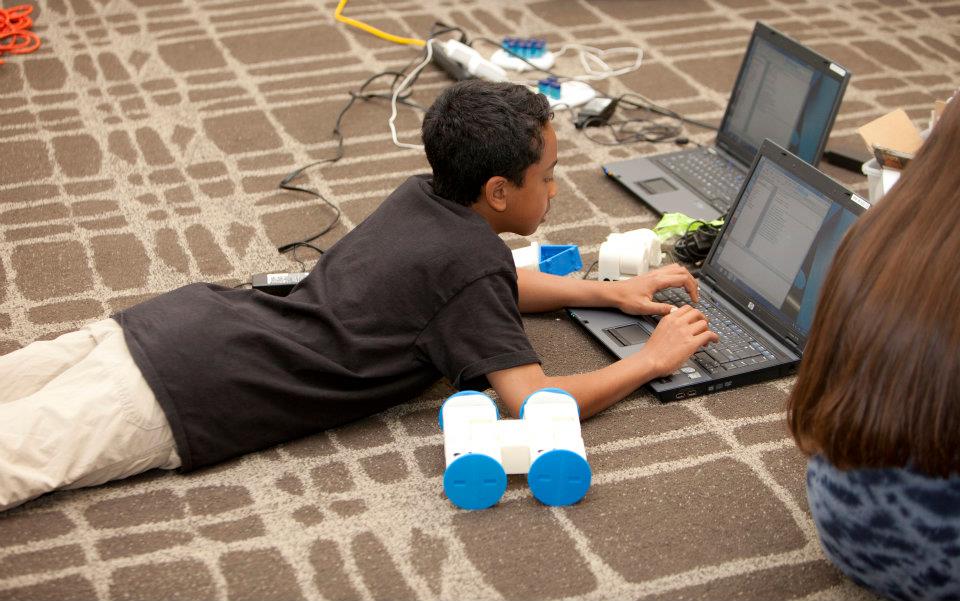 C-STEM Studio is a California A-G approved curriculum and turn-key solution for teaching science, technology, engineering and mathematics through computing and robotics.  This web-based scalable program is available for elementary through high school students and can last anywhere from four weeks to a year. As Professor Harry Cheng, Director of the UC Davis Center for Computing and STEM Education who offers this program, states simply: "Our goal is to get kids interested in math and robotics through hands-on computing and robotics." In fact, the C-STEM Studio algebra curriculum is fully aligned with Common Core state standards in mathematics.
Programs that run through the Studio are: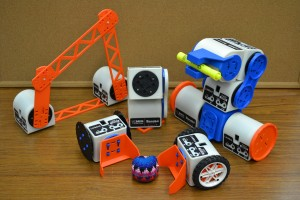 Linkbot–students write a simple program to complete a function that is then uploaded to a robot–in this case, a Linkbot. One feature I found in this program which I rarely saw in others: It'll point out syntax errors in programming. This is well-suited to younger students.
RoboSim–students program a virtual robot of their choice (by picking from among Lego Mindstorm and others) in a virtual environment.
RoboBlockly–a web-based robot simulation using a drag-and-drop interface to program virtual Linkbot and Lego robots. The RoboBlockly curriculum includes a student self-guided Hour of Code activity as well as teacher-led math activities that meet Common Core state standards for fourth to ninth grade.
ChArduino–students use Ch programming (kind of a simplified, easier-to-learn C+) and an Arduino board.
To assist teachers, UC Davis offers professional development  that lasts between two days and a week on how to roll out the lessons and/or curriculum in their classrooms as well as a C-STEM Conference to share ideas and stories with other educators.  For students, there are CSTEM camps and competitions to showcase the robot wizardry of programmers from elementary through high school.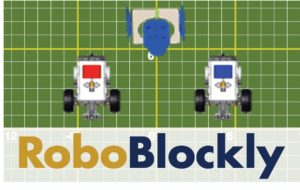 To evaluate C-STEM Studio, let's look at three questions:
so what
who cares
why bother
So What
One of the most pressing and timely issues facing the education community nationally is how we can address teaching math, science, and engineering concepts to the K-12 population. C-STEM Studio does that with a compelling and thorough software program which trains both students and teachers to use robotics as a superior vehicle for learning math.