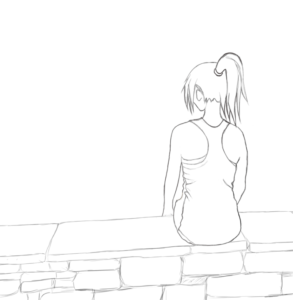 I remember report card days as a child, me sitting outside on a brick wall, scared to death as my mother met with the teacher and received the (always bad) news about how I wasn't doing. It never motivated me to try harder, didn't make me like school better, and angered me at everyone involved.
Fast forward to me as a K-5 teacher. I love report card days now because this is when I get to meet parents. Often, it is the only time I see those who don't drop in with questions or email me about concerns. Even before it became protocol, I invited students to join the conversation. I wanted to let parent and child know I considered the three of us a partnership in the student's success.
Today, that inclusive approach is integral to student-led conferences.
What is a student-led conference?
A student–led conference is where students between kindergarten and 12th grade meet with parents (with the teacher quietly at the side) to share the work they completed during the grading period and their progress toward overall goals. Simply stated, student-led conferences are about process not product. Where traditional conferences seek to delineate how students rank academically at a point in time, student-led conferences revolve around the work students have produced. They are less about grading than measuring learning. In fact, the grades earned are secondary to how students understand what happened in the lesson.
The philosophy behind student-led conferences
If we were teaching writing skills, the philosophy would be called "show don't tell". In student-led conferences, this means that students demonstrate their acquired knowledge not by a grade but by communicating their progress.  For student work to be relevant, students must be engaged, responsible for the learning and involved in reporting that to stakeholders. 
Benefits
Where report cards and final grades are summative in nature, with the intent to evaluate past success, student-led conferences are formative — building for future success. Here's how:
Students become leaders
To lead a successful parent-student conference, students must demonstrate leadership skills such as speaking, listening, confidence in themselves and their ability to meet goals, and connecting the dots of what has been done to overall goals.
Students display understanding
When a student must explain what they did, they must understand the process. With the evidence provided by projects, papers they wrote, tests they took, students explain what they accomplished, answer questions, and share their enthusiasm (or why it bored them).
Students take ownership
When a student presents an idea or a project to their parent(s), they inherently take ownership of the results and goals. They can't "blame" others when they are the ones sharing the data and summarizing the results. 
Students engage in reflection
Students participate in classwork knowing they will be asked to reflect on it at the conference. Because of this, they strive to understand what went right and wrong, what they could do differently, and what they got out of each piece that will be presented to parents. A lot of schools use Habits of Mind (like persistence, flexibility, listening, and striving for accuracy) or IB traits (like risk-taker, inquirer, communicator, and knowledgeable) to evaluate success and progress. 
Students develop agency
Students strengthen social-emotional skills by presenting an overview of their progress, evaluating it, asking for help, and determining how to improve.
Students make parents partners
Sometimes, it's challenging to involve parents in student education in a meaningful way. In a student-led conference, students realize the importance their parents place on education when parent(s) take time (often away from work) to attend the conference, listen carefully to their child's ideas, and respond to their leadership. Interestingly, parents are sometimes surprised to see how their Child-as-Student approaches education differently from what the parent might have expected from the gregarious, light-hearted child they know at home.
Students establish the importance of school
When parents listen to their child's ideas and discuss with them how to succeed in school, it establishes the importance of education in the family dynamics.
How to run a student-led conference
If you haven't had student-led conferences before, start by sending a letter to parents introducing the concept, how it will work, and the expectations of all stakeholders.
Teacher Role: To schedule the conference, guide portfolio collection, provide students with a checklist of what they will cover, and train students. The teacher is not the leader, rather a guide and observer.
Student Role: To work with the teacher to identify strengths and weaknesses, collect evidence, lead the conference, manage the agenda, take wrap-up questions, and draw conclusions. Students should become comfortable using a digital portfolio such as Google Classroom, DropBox, OneNote, the school's LMS, or another option as a convenient way to curate their work for easy access during the conference. No matter their age, students should practice the presentation to be sure they include all pieces, make eye contact, and encourage parent or teacher comments.
Parent Role: To attend, listen, and treat the child as an equal partner in their educational success. 
A nice option I ran into as I researched this topic: Some schools hold their student-led conferences mid-grading period rather than at the end, to let students check-in on how they are doing, make required changes, and mitigate the stress of being judged.
Another option I found common: Because some parents want private feedback from teachers, most schools make that available. This would be no different from a parent requesting a conference with a teacher at any time during the school year to discuss issues or ask for special help.
***
With the increasing focus on student responsibility for the path their education follows, the time is right for student-led conferences. I'd love to hear about your experiences.
More about parents
10 Great Posts on How to Involve Parents
How Do Non-Techie Parents Handle the Increasing Focus of Technology in Education?
Four Ways Teachers Can Stay Connected With Their Student's Parents Using Technology
---
Jacqui Murray has been teaching K-18 technology for 30 years. She is the editor/author of over a hundred tech ed resources including a K-12 technology curriculum, K-8 keyboard curriculum, K-8 Digital Citizenship curriculum. She is an adjunct professor in tech ed, Master Teacher, webmaster for four blogs, an Amazon Vine Voice, CSTA presentation reviewer, freelance journalist on tech ed topics, contributor to NEA Today, and author of the tech thrillers, To Hunt a Sub and Twenty-four Days. You can find her resources at Structured Learning.