Parents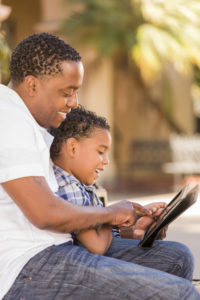 I've been asked by a wonderful parent organization called Konstella to serve as an expert for parents on topics of technology in the classroom. They started by asking a series of questions that were on their minds. These are so relevant and authentic to what's happening today at the juxtaposition of education and technology, I wanted to share them with you.
The Questions are in bold and my answers in italics:
I allow my kids to have "Friends" in Roblox or Instagram and only chat with friends. However, it's very hard for me to determine who is an actual friend in real life since all the usernames are made up. How do I go about checking so many "friends" and "followers"? My kids are age 13 and 10.
As a general rule, unregulated online friends are a really really bad idea. Your role as a parent is critical to preparing your children to go online before using social media platforms. Who your children meet on the Internet is not the same as the kids in the neighborhood or at school or on a youth sports team. You don't know their goals, intentions, or even if they're kids. Always believe you have the right to manage your children's online activities be it time online, websites they visit, privacy settings, or friends they make. You can make rules and expect them to be followed. You can check their browser history and who their friends are without feeling like you're spying on them.
Remember this: Few social media websites are vetted for age-appropriateness. This includes those you mentioned. Most social media platforms do enforce age limits but these are self-monitored. For Roblox and Instagram, it is 13+ (in some states this will vary, usually to the upside).  WhatsApp has 16 as the minimum age (for EU users). Read the parental guidelines all social media platforms offer. Be transparent and show this to kids. Put your shine on as you help them understand that though this is not your decision, you agree with it and explain why.