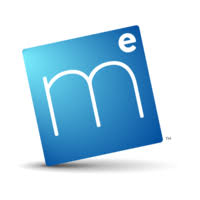 Last year, only 61 percent of high school students who took the ACT English achievement test were deemed college-ready. In math, it was 41 percent. We teachers recognize it is our fiduciary responsibility to fulfill state and national education standards that prepare students for college or career. Many of us find students benefit greatly when the school employs curriculum-based assessments to measure progress. Why? Because by teaching, assessing knowledge, tracking progress, and personalizing to student needs, we can determine if students are accomplishing what they must to complete the work of learning.
Unfortunately, most textbooks offer no easy way to measure overall progress toward completing state or national standards, nor do they backfill for a lack of knowledge. Both of these are critical pieces to the successful accomplishment of learning goals.
This is where Mastery Education's Measuring Up can help.
What is Measuring Up?
Measuring Up is a suite of tools that supplements any classroom curriculum by offering standards-based instruction, practice, assessment, and reporting customized to many state or national standards–with the singular goal of assisting students in meeting English Language Arts, Mathematics, and/or Science standards.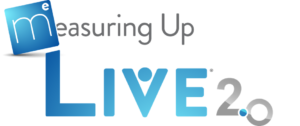 Measuring Up Live 2.0, the online arm of Measuring Up, is composed of two distinct programs: Insight and MyQuest. Here's how they work together:
Insight diagnoses student skill level and standards knowledge. This is done through its standards-aligned assessment library or teacher-created assessments developed from a bank of over 60,000 standards-specific questions. These are searchable by Standard, Difficulty, or Cognitive Label with options to differentiate for specific students and offer questions outside of their grade level. It emulates the state's testing environment (i.e., STAAR, PARC, or Smarter Balanced) so students are not surprised by what they see when taking one of those summative tests. It also provides an assignment history on the teacher dashboard
MyQuest applies the results from the Insight assessments to automatically prescribe materials targeting each student's needs. It adapts to individual student understanding and responses allowing teachers to pinpoint instructional needs. As students move through the content, they receive immediate feedback with the difficulty level of subsequent questions auto-adjusted based on their input. This process allows for true differentiation and personalized instruction.
While building proficiency, students can receive badges, medals, or tokens and can play games to add sizzle to the education experience. When ready, students can access full-length practice tests as another method to self-assess progress. Student and class reports are robust and actionable, making it easy to track progress, show growth, measure standards proficiency, and get/give help when needed.
Measuring Up materials are available in digital and print format and can be used to serve full classes, small groups, Saturday instruction, or summer school. Teachers can individually assign Standards practice to classes, groups, or individual students. Customized programs are available for California, Florida, Georgia, Illinois, New Jersey, New York, Ohio, Pennsylvania, Tennessee, and Texas. ELA and Math are available for grades 1-8; science for grades 4, 5, and 6-8.
Key Benefits of Measuring Up
Key benefits of Measuring Up include:
introduction of concepts by connecting what students will learn to what they may already know and to real-world examples
provision of key academic vocabulary in context
scaffolding learning with guided instruction, questions, hints, and checklists at the point of learning
application of learning independently with questions that prepare students for high-stakes assessments
ability to measure mastery with Exit Tickets
ability to motivate students to master the standards with checkpoints, hints, turn and talk, think about it, and other prompts
The Teacher's Edition includes (which may vary depending among the English Language Arts, Math, or Science texts):
instruction to incorporate the real-world lesson goals
differentiation for struggling, advanced, and English language learners
scoring rubrics, checklists, and graphic organizers
The student workbook includes everything you'd expect in a student workbook aligned with a teacher text and more. Here are some of the extras (which may vary among the English Language Arts, Math, or Science workbooks):
a letter to parents explaining how Measuring Up ties in with the school mission and curricula
practice tests aligned with the standards tests
a summative correlation showing which lessons address what state standards
graphic organizers to help students organize and assess information
a glossary of terms
a generic rubric for scoring (which may or may not be used by the teacher)
That's the general background. Here are quick details on each of the three standards-based instruction offerings–English Language Arts, Mathematics, and Science:
Measuring Up: English Language Arts
Measuring Up English Language Arts features:
foundational and word knowledge skills to academic vocabulary building
language conventions and writing composition
informational text and literature of varying text types, genre, and complexity
integration of knowledge and ideas
building knowledge drawing upon previously read or known information
Click the links below to view sample lessons:
Grade 3 – Lesson 23
Grade 6 – Lesson 27
Measuring Up: Mathematics
Lessons lead to mastery of mathematical concepts by providing:
broad written and verbal interactions
connections between and among concepts
multi-step complex problem solving
procedural skills and fluency
integrated mathematical practices
various problem-solving solutions
Click the links below to view sample lessons.
Grade 3 – Lesson 11
Grade 6 – Lesson 27
Measuring Up: Science
Lessons connect larger scientific concepts to what students need to know and their background knowledge. Each lesson includes independent practice with items that meet NGSS assessments, hands-on activities, experiments, and investigations.
For a broad collection of lesson samples, click here.
Data on Measuring Up
The Measuring Up website avails interested stakeholders to a plethora of data supporting the efficacy of this program in helping students satisfy standards. For example, the National Dropout Prevention Center conducted a year-long study of the Measuring Up program and its impact on student outcomes. The results revealed that the Measuring Up program positively affects learning goals and better prepares students for ELA and Mathematics assessments. A case study worth looking at is this one from Midview Middle School (Grafton Ohio):
"We chose Measuring Up because it provides a way to assess and diagnose every student. It provides the data we need to identify weaknesses so that we are able to tailor an instructional plan to promote growth… Based on our results, we believe our students will be well prepared for the academic and technological challenges of the high-stakes test, in large part because we have  implemented Measuring Up Insight."
For more data, click this link to find a list of academic and case studies. Pick what interests you. Two I recommend are:
National Dropout Prevention Center's evaluation of Measuring Up reveals students experienced substantial academic progress
How curriculum-based assessment improves education
***
Not only does Measuring Up give teachers the tools to ensure students satisfy school education standards, but it gives students tools to track their own progress, pace learning to their needs, and ensure personal success. With the high cost of NOT measuring up to the demands placed on today's students, checking into this program is a no-brainer.
Before you leave, here's a slideshow of screenshots from Measuring Up:
This slideshow requires JavaScript.
–While this is a sponsored post, the opinions and conclusions are my own.
---
More on
---
Jacqui Murray has been teaching K-18 technology for 30 years. She is the editor/author of over a hundred tech ed resources including a K-12 technology curriculum, K-8 keyboard curriculum, K-8 Digital Citizenship curriculum. She is an adjunct professor in tech ed, Master Teacher, webmaster for four blogs, an Amazon Vine Voice, CSTA presentation reviewer, freelance journalist on tech ed topics, contributor to NEA Today, and author of the tech thrillers, To Hunt a Sub and Twenty-four Days. You can find her resources at Structured Learning.