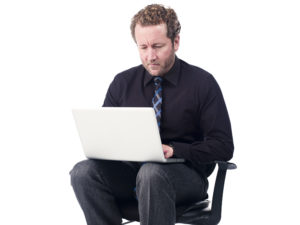 Wrapping up your school technology at the end of the school year is as complicated as setting it up in September. There are endless backups, shares, cleanings, changed settings, and vacation messages that — if not done right — can mean big problems when you return from summer vacation. If you have a school device, a lot of the shutdown steps will be done by the IT folks as they back up, clean, reformat, and maybe re-image your device. If you have a personal device, assigned by the school but yours to take home, the steps will be more numerous but really, not more complicated.
Here's a list. Skip those that don't apply to you and complete those that do. I won't take time in this article for a how-to on each activity so if you don't know how to complete one, check with your IT folks or Google it:
---
Jacqui Murray has been teaching K-18 technology for 25 years. She is the editor/author of over a hundred tech ed resources including a K-8 technology curriculum, K-8 keyboard curriculum, K-8 Digital Citizenship curriculum. She is an adjunct professor in tech ed, Master Teacher, webmaster for four blogs, an Amazon Vine Voice reviewer, CAEP reviewer, CSTA presentation reviewer, freelance journalist on tech ed topics, and a weekly contributor to TeachHUB. You can find her resources at Structured Learning. Read Jacqui's tech thrillers, To Hunt a Sub and Twenty-four Days.