Tagged With:
standards-based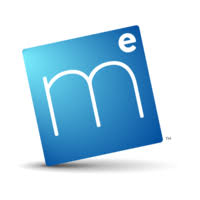 Last year, only 61 percent of high school students who took the ACT English achievement test were deemed college-ready. In math, it was 41 percent. We teachers recognize it is our fiduciary responsibility to fulfill state and national education standards that prepare students for college or career. Many of us find students benefit greatly when the school employs curriculum-based assessments to measure progress. Why? Because by teaching, assessing knowledge, tracking progress, and personalizing to student needs, we can determine if students are accomplishing what they must to complete the work of learning.
Unfortunately, most textbooks offer no easy way to measure overall progress toward completing state or national standards, nor do they backfill for a lack of knowledge. Both of these are critical pieces to the successful accomplishment of learning goals.
This is where Mastery Education's Measuring Up can help.
What is Measuring Up?
Measuring Up is a suite of tools that supplements any classroom curriculum by offering standards-based instruction, practice, assessment, and reporting customized to many state or national standards–with the singular goal of assisting students in meeting English Language Arts, Mathematics, and/or Science standards.