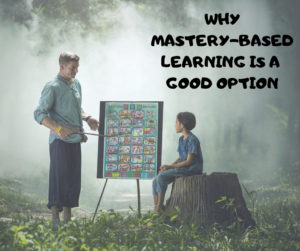 Last year, only 61 percent of students who took the ACT high school English achievement test were deemed college-ready. In math, it was even worse — only 41 percent. Without doubt, we teachers recognize this as a problem but what do we do about it? An option several school districts I converse with are trying is called "mastery-based learning" — MBL. When I read this article about it, I got pretty excited. This could be a solution, if not for all students, at least for those who don't excel under traditional teaching.
What is MBL
Also known as "competency-based learning" or "proficiency-based learning", mastery-based learning is described by The Glossary of Education Reform as:
"a system "of instruction, assessment, grading, and academic reporting … based on students demonstrating that they have learned the knowledge and skills they are expected to learn as they progress through their education." 
Learning is personalized, based on school standards. Students who don't understand a topic and don't do well on the summative assessment for that subject, aren't automatically moved on because time allotted for that topic ran out. Instead, they are given additional support and then retested until they have the skills to move on to the next stage.
Characteristics
When you dig into MBL, it is not complicated. In fact, in so many ways, it brings common sense back to education. Success in an MBL program is defined by the achievement of competencies, not intangible performance measures or student-to-student comparisons. Progress — and success — is dependent on the completion of various tasks rather than seat time as is the metric used in most states (for example, in my state of California, students must attend class 175-180 days a year to pass that grade). In MBL, students are given multiple opportunities to improve work that doesn't meet expected standards. They aren't allowed to give up.
Student achievement is evaluated against school learning standards and performance expectations. Assessments are competency-based and referenced to school learning criteria. These can take any form as long as they measure student achievement. Grades are to facilitate and improve learning, not judge students. Formative assessment is critical in an MBL program because it informs instruction with a goal of assess progress rather than rating work.
Students are partners in Mastery-Based Learning. They are expected to make decisions about how they can learn, not simply follow the teacher lesson plan. They progress when they are ready and do not have to repeat work they already understand.
Because learning is student-driven rather than teacher-driven, learner-paced rather than unit-paced, technology is critical to the rollout of this approach. That means not only digital devices but infrastructure and teacher training. Thanks to online tools such as Kiddom, it's easier than ever to peg student achievement to specific learning standards
What does it look like?
In a Mastery-Based program, a successful student is no longer defined as the one who arrives at school on time, homework completed, in their seat attentively listening to a teacher lecture. Now, proof of learning requires evidence that the student understood the concepts, achieved the skills, and completed required tasks. To facilitate this, students are met where they are in their learning, not where the grade level says they should be. For example, the third-grade student who loves math and moves effortlessly through the Khan Academy lessons for his grade level is encouraged to continue to the 4th, 5th, even middle school offerings. Conversely, the 4th grader who still struggles with division is made to feel comfortable taking all the time s/he needs, trying different methods, until mathematical division makes sense to him/her. Only then does s/he move on.
Grades are awarded but never connote failure. They go from "Exceed" to "Not yet". "Not Yet" — there's a but after that which says Soon. Keep working. Students don't pass or fail — they always pass, and that happens when they conquer the required skills.
Mastery-based learning used to be considered preparation-intensive. Teachers had to prepare enough material to allow fast students to speed ahead and challenged students to dig deeper. Now, with online personalized learning options like CK12 and Khan Academy, this differentiation is easier to create making it a good fit for limited teacher time.
Here I need your help: I understand Mastery-Based Learning requires more than an hour learning block at a time because most teachers roll out the lesson for an hour and then students work independently to learn it for another hour. If you are an MBL school, is this how it works? Can you share your experience in the comments section below?
Educational applications
Mastery-Based Learning is an excellent choice in these situations: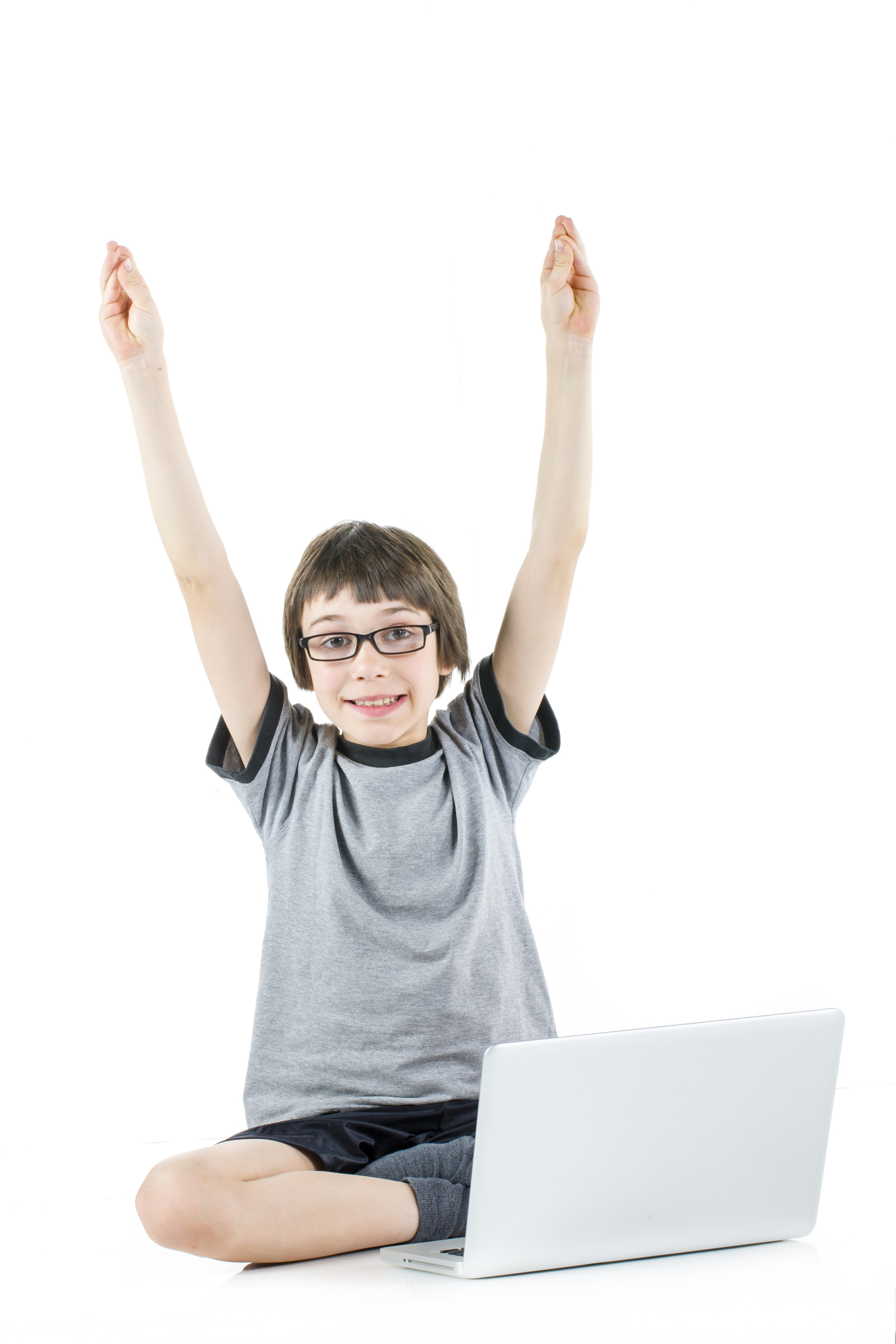 If your traditional system of learn the material, take a test, move on isn't working.
If you use a system that spirals learning (like Everyday Math), or circles back constantly on specific skills.
If your school wants to move away from grading.
If your school is developing a robust online learning option for students.
If your school struggles to accommodate the high-achievers while meeting the needs of the rest of the class.
If your school follows the principles of "growth mindset".
If you feel like you aren't well-serving your at-risk and disillusioned students.
Beyond these, schools find MBL serves their needs well in the following cases:
to underpin standards-based grading (as opposed to curricular-based)
to focus on learning skills rather than facts
***
Over the past decade, it has become painfully obvious that the one-size-fits-all education envisioned when public schools first broke onto the American education scene works for some and leaves others behind. Personalized learning has become a popular buzzword for how to fix things. When this somewhat free-wheeling option is blended with the structure of Mastery-Based Learning, many schools find that it turns students who thought they "just weren't smart enough" into lifelong learners.
More on untraditional pedagogies
What is Standards-based Grading?
Visible Learning and John Hattie
What is the VARK model of Student Learning?
---
Jacqui Murray has been teaching K-18 technology for 30 years. She is the editor/author of over a hundred tech ed resources including a K-12 technology curriculum, K-8 keyboard curriculum, K-8 Digital Citizenship curriculum. She is an adjunct professor in tech ed, Master Teacher, webmaster for four blogs, an Amazon Vine Voice, CSTA presentation reviewer, freelance journalist on tech ed topics, contributor to NEA Today, and author of the tech thrillers, To Hunt a Sub and Twenty-four Days. You can find her resources at Structured Learning.