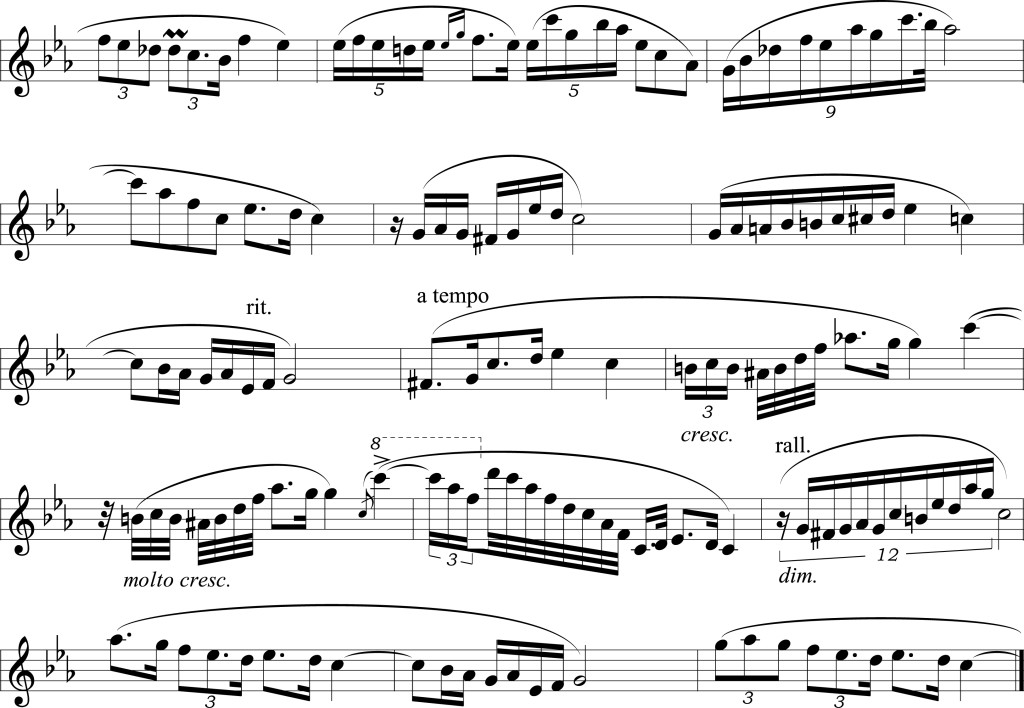 AATT contributer, Sara Stringer, is looking at digital music tools this month. This is a topic I don't say enough about so I'm thrilled Sara's sharing her thoughts with you. There are at least three tools below I've never tried. After you read this, I'd love to hear your thoughts on her choices and any she didn't mention you love.
Do you want to learn how to play an instrument or sing? Your smartphone or tablet is your gateway to the world of music. There are plenty of apps that can help you get started, and help progress your musical interest and talent. In addition to the apps listed below, you could also find a music teacher to help advance your artistic abilities.
Pro Metronome
The most basic of tools is the metronome, and Pro Metronome takes it to the next level. This app allows the user to set the speed of the tempo and the time signature. The tempo can be put in manually or tapped in. The free version is feature filled, and the paid in-app purchases add to the functionality and features.
Note Perfect!
Note Perfect! makes a game of learning to read notes. It is a timed game testing the student's ability to recognize written notes, which is a crucial skill for all musicians. The game design is both fun and intuitive for easy learning.  The app allows play in four different clefs, and in three different levels of difficulty.  You can even play with friends to try and capture the high score.
GuitarBots
According to the GuitarBots website, "The future of guitar learning starts here." The app allows the use of either an electric or acoustic guitar, and it employs the tablet or phone's microphone to hear what the student plays to assess progress.  Awards are given to induce practice and development.  Subscriptions allow the student to dig deeper into the content and features for a greater experience. The FCC has parental control guidelines and information to keep children safe online, with this app, controls can be activated to protect younger students from accessing inappropriate content through the app on the internet.
Don't let the name fool you; Sing Sharp will help you sing in tune. It is a game learning platform that gauges your pitch accuracy in real-time. This will help you learn to find the right note as you go. There are ten game levels with over a thousand ear training and vocal exercises. Warm-ups at the beginning of each session get your voice ready to sing. The app learns your vocal range and tests it each time to make you a stronger singer.
GarageBand
Garage Band can make a complete novice sound like a virtuoso, but still has functionality that an experienced musician can use. Mac owners should read cultofmac.com's, How to get all the awesome extra sounds for GarageBand 10 to get the most out of the app. The touch instruments and loops can have a newbie composing and recording in no time. A more experienced musician can plug in their instrument, and a guitarist can choose amps and effects to capture the perfect sound. The Inter-App Audio feature allows third party apps to combine with GarageBand so you can add in your favorite drum machine and effects.
Find a Teacher
There is nothing better to take you to the next level than to find a teacher.  Learn from their experience as they tailor your training to your natural ability. Lessonrating.com can help you find a teacher close to you to help further your musical interests. Just enter your area of interest and zip code to find the teachers close to you. Check the reviews to locate the right mentor, then contact them and get started.
Technology has given many resources to musicians all around
the world.  They can help the beginner master their instrument and the advanced player hone their skills.  Get started with an app or use it to augment the learning you get from a music teacher.  Either way it is a win-win situation for the student wanting to become a better musician.
Sara Stringer is a former medical and surgical assistant who now does freelance business consulting. She enjoys blogging and helping others. In her spare time (translation: the time spent doing what's most important), she enjoys soaking up the sunshine with her husband and two kids.
---
Jacqui Murray has been teaching K-8 technology for 15 years. She is the editor/author of dozens of tech ed resources including a K-8 technology curriculum, K-8 keyboard curriculum, K-8 Digital Citizenship curriculum. She is webmaster for six blogs, CSG Master Teacher, adjunct professor in tech ed, an Amazon Vine Voice book reviewer, Editorial Review Board member for Journal for Computing Teachers, CAEP reviewer, CSTA presentation reviewer, freelance journalist on tech ed topics, a tech ed columnist for Examiner.com, and a weekly contributor to TeachHUB. You can find her resources at Structured Learning.