Ask a Tech Teacher contributor Nicole McCray, has some thoughts on music and education. I think you'll enjoy them: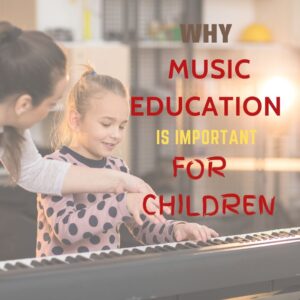 There are many schools that undermine the importance of music in schools. Yet, many benefits stem from a musical education. Musical training enriches students, and music plays an integral role in culture and overall development, spilling into other areas within our lives.
Music is always present at important events, such as celebrations, worship, and ceremonies. In addition, education in music is a way to take student learning to new levels and higher performance. Because of this, music education should be an essential aspect of children's education. 
Musical learning presents multiple advantages for students, and there are even studies to back them up. Read on to see why music education needs to play a vital role in children throughout their educational development.
MUSIC EDUCATION & STUDENT LEARNING
Students who study music practice consistently, many times committing the musical piece to memory. The activation of this brain power helps with recall across other academics for students and when using music as a mechanism to help them remember. 
Any student who is having difficulty learning something can be aided by ng the concept into a song. The music pattern allows them to recall the words. Also, the music lyrics, or words, help with language development, stimulating the brain, exposing students to massive vocabulary in short periods. Thus, music can provide for memory recall and language development by its impact on the brain.
MUSIC EDUCATION & YOUR BRAIN
Music has a complex structure, and your brain has to work hard to make sense of it. Therefore, music education for students provides an opportunity for advanced academics, from a study done at Case Western Reserve University. Music programs in schools have been shown to have higher graduation rates, attendance rates, and students who are more likely to excel in their studies.