Guest post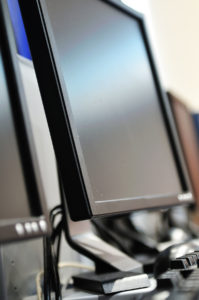 I had the pleasure of meeting Tyler, a fascinating and outgoing sophomore in Mitchell School District in Mitchell, South Dakota. He contacted me for help promoting his blog and I persuaded him to tell his story about the part technology has played in his education. I encourage all of you to read this, add your thoughts under comments, and then drop in on Tyler's brand new blog to get him started.
Enjoy!
Hello, everyone. My name is Tyler Wright, and I am a sophomore in high school. My website is thewrightread.com, where I write book reviews over inspiring, nonfiction books. After you read this, feel free to take a look there. Just stopping by and reading one review helps me more than you would think.
Throughout all of my education, I have been exposed technology.
I was first "officially introduced" to computers shortly after learning how to read. In order to judge our reading comprehension, my classmates and I would take "AR tests" over the books we read. These tests were taken on the computer, and I never found them to be very challenging. The program itself was set up in a simple way that allowed elementary students to use them easily. Another way I used computers was through a program called "CCC," I don't remember what CCC stood for. Every week I would go into the computer room with my class, where we would learn at our own pace, on our own computers. Sitting in a dark room and staring at a computer for an hour wasn't the easiest thing for a child that young, as I am sure you can imagine. There was one time, while I was in CCC, that I really had to go pee and my teacher didn't believe me. That was the only time I wet myself in school.