I don't write enough about special needs so when Rose contacted me with an article idea, I was thrilled. Rose Scott is a literary teacher with a goal of making education comfortable for students with special needs. Her dream is to help students explore their talents and abilities.
In this article, Rose writes about a little-known problem that students may unknowingly suffer from that may make it look like they are plagiarizing when–to them–they aren't.
Read on:
Many people have come to believe that plagiarism is intentional and evil, and all students whose works have text coincidences are shameless wrongdoers. While it may seem that the majority of plagiarists do turn out to be cheaters, there are exceptions. Have you ever heard of cryptomnesia?
Cryptomnesia, according to the Merriam-Webster medical dictionary, is "the appearance in consciousness of memory images which are not recognized as such but which appear as original creations." In other words, a person says something for the first time (as he or she thinks), but in reality he/she has already mentioned it, and now just doesn't remember the previous occurrence.
Carl Jung studied this issue and discovered that cryptomnesia is a common part of the memory processes. We all store so many memories in our mind, sometimes it's easy to confuse or forget something. Cases of cryptomnesia are not rare, and there are a number of examples among well-known people including Helen Keller, Friedrich Nietzsche, Robert Louis Stevenson, and George Harrison.
Take, for example, the curious case of Vladimir Nabokov and his novel Lolita. A German author named Heinz von Lichberg also published a story about a girl named Lolita (the short story's title is also "Lolita"), 40 years before Nabokov's novel saw the world. Of course, there's a chance Nabokov read this short story, but he denies it, which is why it may be a case of cryptomnesia.
So imagine that in your classroom there is a student with cryptomnesia. To verify this phenomenon, you would have to watch them for some time to make sure they are not real plagiarists. Meanwhile, you can recommend to your students a few useful writing tools that will help them on a daily basis.
Besides tools that can help students with cryptomnesia, there are also tools that offer benefits to students with dyslexia and dysgraphia, since they are considered to be among the most common learning challenges nowadays.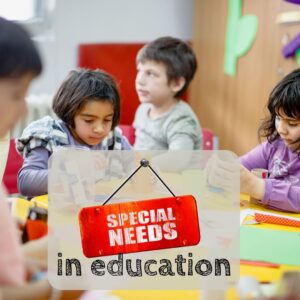 Unplag: This tool detects text similarities and thus it helps finding intentional and unintentional plagiarism in the scanned works. Students and teachers in schools and universities worldwide use this tool to fight the plagiarism battle and win.
How do students with cryptomnesia benefit from this software? They should upload their works to an Unplag account and run a check. In a few seconds, they will get a plagiarism report in which all the coincidences are highlighted along with a list of original sources (where "plagiarized" text was taken from). Additionally, students see similarity and originality percentages. Before submitting a written work, students have a chance to scan their work and reword all those suspicious passages that are marked as plagiarized.
Ginger: This application has a number of helpful options that can be of good use. Ginger's grammar checker analyzes the text and suggests how to improve your writing (you can have a Ginger checker in your browser and analyze text in a matter of seconds). One of its features is the Sentence Rephraser, which gives you alternative versions of sentences. The Translate feature provides you with translation into 40 different languages. The Define feature is actually dictionary software.
Of course, students shouldn't rely only on Ginger's help, but at least this application protects students from accidental mistakes and typos and helps in developing better accuracy in writing.
Ghotit: This software was developed in order to improve reading and writing skills in students with dyslexia and dysgraphia. Among the features this software boasts, there are two that are especially helpful: The Word Prediction service helps to increase one's writing pace and quality, while the Text Correction service detects and corrects mistakes (spelling, grammar, punctuation, misused/split/merged words) similar to Ginger.
Obviously, you can use many other methods to make classroom work more productive and engage students with different abilities in the class. But the handy tools mentioned above definitely deserve a closer look.
Copyright ©2022 Askatechteacher.com – All rights reserved.
–image credit Deposit Photo
---
Jacqui Murray has been teaching K-18 technology for 30 years. She is the editor/author of over a hundred tech ed resources including a K-12 technology curriculum, K-8 keyboard curriculum, K-8 Digital Citizenship curriculum. She is an adjunct professor in tech ed, Master Teacher, webmaster for four blogs, an Amazon Vine Voice, freelance journalist on tech ed topics, contributor to NEA Today, and author of the tech thrillers, To Hunt a Sub and Twenty-four Days. You can find her resources at Structured Learning.