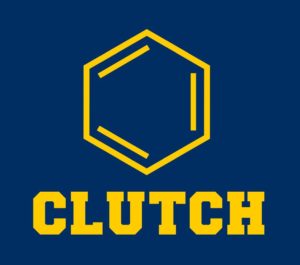 Clutch Prep calls themselves "the video version of textbooks" but really, that doesn't give you the full flavor of what they offer. Their academic how-to videos are textbook-specific so you pick the ones used in your classes, even by your teacher. Videos cover each chapter and can be used as a preview or review. Practice questions monitor understanding to see if you're ready for summative tests. Answers include an explanation of how to reach the correct answer. Every student is assigned a tutor who is available to answer questions if needed.
So, yes, it's academic video tutorials–Plus.
Clutch Prep was founded on the idea that students would prefer to re-learn a concept from scratch rather than patch the holes in their knowledge. Geared for college-level classes, this also works well for high school AP classes. With over 348,000 students answering 14,5000 discrete practice problems, 90% of whom improve their grades, it seems like a no-brainer. You can sign up for free to watch a limited number of videos. The full program requires a fee that varies depending on how many classes you take and how you pay.
How to get started
I had no problem getting started with Clutch Prep even though I purposefully didn't read instructions on how to sign up or use the website. Here's what you do:
sign up with your email, Facebook, or Google account.
pick the subject you want to work on. These include hard science, math, and math-intensive classes like macroeconomics. There are no History, English literature, languages, or what are commonly considered 'soft' subjects available.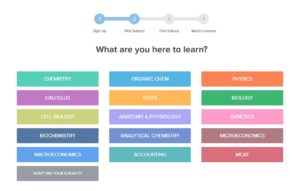 pick the school you attend (if available) so the program can match you to their textbook. If your school isn't listed, you can select by the textbook you're using.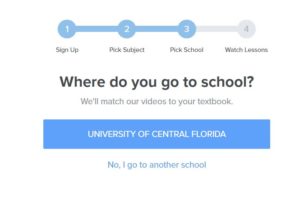 pick your teacher and section (if available) and then upload your syllabus.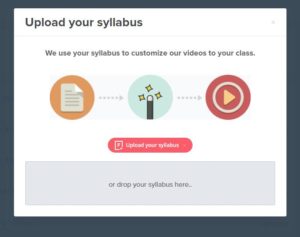 pick the chapter you're working on.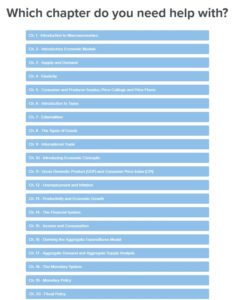 get started learning by doing three things: 1) watch the videos, 2) download the PDFs of the chapters, and 3) ask questions of your assigned tutor.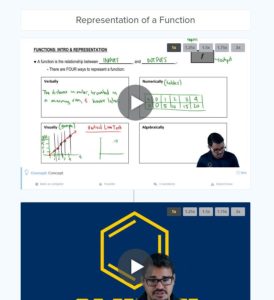 Your membership includes comprehensive videos, PDFs/printouts of chapter work, and a tutor to help you through problems. Once you've watched the videos and feel comfortable with your knowledge, take a quiz to see if you've learned what you need to learn.
Great stuff
Not only does Clutch Prep have videos to supplement academic textbooks, they offer a course to assist preparation for MCAT exams.
I like how this system provides options for all learning modalities, from visual to text to kinesthetic. You can try them all or pick what works best for your learning style.
Things to know
Let's discuss cost a bit more because money is always something to consider before committing. The cost can be as low as a cup of Starbucks a week and varies depending upon how long a commitment you're willing to make and for how many classes. Whichever you select, the value seems well worth it if you are struggling with the math, science, or econ classes it covers.
Currently, Clutch Prep offers classes in fifteen subjects and aligns with a wide variety of textbooks and teachers.
Education applications
While the most popular way to use Clutch Prep is with a course you're currently taking, akin to a private tutor, here are some other reasons why students sign up:
Use it as a study hack for last-minute exam preparation.
Use it to provide ongoing supplemental resources to clarify what the text or teacher doesn't.
Use it to provide rigor in high school AP classes for students who love the learning.
Use it for an unschool or homeschool class in subjects a student must be proficient in for college and career.
Here's a quick video:
If you simply must pass a class, if what you hear in lectures and see in the textbook just doesn't make sense, try this innovative blend of video, text, and kinesthetics to plug you into understanding: Clutch Prep.
More on college prep:
How to Prepare for the SAT Essay
---
Jacqui Murray has been teaching K-18 technology for 30 years. She is the editor/author of over a hundred tech ed resources including a K-12 technology curriculum, K-8 keyboard curriculum, K-8 Digital Citizenship curriculum. She is an adjunct professor in tech ed, Master Teacher, webmaster for four blogs, an Amazon Vine Voice, CSTA presentation reviewer, freelance journalist on tech ed topics, contributor to NEA Today, and author of the tech thrillers, To Hunt a Sub and Twenty-four Days. You can find her resources at Structured Learning.