Tagged With:
college and career
Sara Stringer, Ask a Tech Teacher contributor, has a list of great websites for high school students. I don't post enough about high school so I'm thrilled with her article: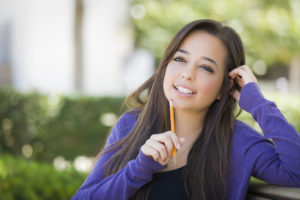 Some students study more productively in groups, working with their peers. Online groups and forums allow them to ask questions and learn from each other outside the traditional classroom in a space where they typically turn to for studying anyway. Some of these tools give them the chance to share their own knowledge, while others let them search through published questions and answers to help them find the information they're looking for.
Because there are so many study guides and websites available to students, we've asked the teachers and staff at CalPac to share their favorite online collaborative resources for high schoolers. Here are 10 of the most helpful forums and study group websites that encourage students to work and learn together.
Subject Focused
Physics Forum began as a high school extra credit assignment in 2001, and since then, it's developed into one of the most popular and helpful science forums on the web. The site provides a community for students and professionals to discuss all areas of science, although it does primarily focus on physics, as the name suggests.
World Literature Forum is an online discussion board that examines all forms of literature and literary news. It's a place to discuss specific books (fiction and non-fiction) and discover new authors. Categories include general discussions, literature by continent, literary translation, and literary prizes.