Websites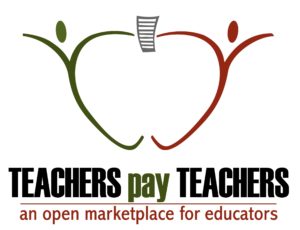 One of the largest online marketplace for teachers is Teachers Pay Teachers. If you haven't heard of this store, you are either new to teaching or long since retired. This vibrant educator community hosts teacher-authors who wish to sell their original lessons and ideas to other teachers, homeschoolers, and unschoolers. Since its start in 2006 by a former teacher, it's grown to over 3.4 million teachers buying or selling over 2.7 million education-oriented Pre-K through High School lesson plans, curricula, videos, classroom activities, assessments, books, bulletin board ideas, classroom decorations, interactive notebooks, task cards, Common Core resources, and more. Teacher-authors have earned more than $330 million since TpT opened its doors with about a dozen making over $1 million dollars and nearly 300 earning more than $100,000. There's no set-up charge, no cost to join, and no annual fee unless you choose to become what's called a Premium seller.
My general observations and To Do list from the conference can be found here (if the link doesn't work, that means it's not live yet. Check back later!). I didn't want to overwhelm you-all by including my thoughts on the sessions I attended so I saved them for this post. I start with a schedule of seminars for the three days (only those I attended). Then, I post my notes and screenshots from the sessions. These aren't exhaustive by any means, just an idea of what was included. For the real thing, you'll have to attend next year's event!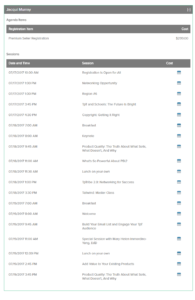 Copyrights
One of TpT's attorneys talked about the importance of using only media that you have permission to use or created yourself.