Videos
Today, we have a guest post from Philip Perry, founder of Learnclick.com, an online quiz tool lots of teachers use to create and share quizzes. It is also ideal for teaching language as it has many options for asking questions in context. Here, Philip addresses the use of movies in teaching: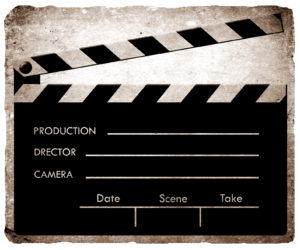 Movies are a great way for learning a language as it helps getting used to the real-life usage. If you are teaching English or any other language you should consider occasionally having your class watch a movie. In this article, we will explore some ways to get the most out of it.
Before you watch a movie together, take some time to introduce it to the class. Start by watching the opening scene and then stop the movie and discuss who the main characters are and summarize the plot.
The following ideas are things you can either do while watching the movie or after having watched the whole movie.
Dialogue: Asking questions about movies is an excellent way to get your students talking. Even the shy ones will be more likely to open up. For example, stop the movie and ask them to predict what will happen next.
moviesheets.com has a database with worksheets for a lot of movies. It can help you with coming up with questions. For example, if you are watching "Oliver Twist" together, you could ask "How were the conditions in the orphanage?". Or have a more general discussion about what beliefs Dickens was trying to challenge with this story.
Observation: Ask the students to look out for specific items or listen for specific vocabulary words. The first student who sees/hears it, stands up and mentions what he found. As a reward, he gets a candy. Or if you prefer, you can give them a worksheet where they have short phrases and they need to check who said what while they are watching.