Teaching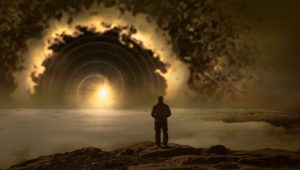 I've been teaching technology for over fifteen years. While student familiarity with this tool has improved, one thing that never varies is the myths surrounding teaching with it. It's a constant struggle with parents and colleagues who have far more enthusiasm regarding this subject than expertise. Just when I think I've got everyone coloring between the lines, things change and I have to get a different paintbrush.
Here are ten of the most common face-palming, head-slapping myths that I have to correct:
Kids are digital natives. They get it.
Let's look at that term, "digital native". Techopedia defines it as:
a person born or brought up during the age of digital technology and therefore familiar with computers and the Internet from an early age.
I agree about the familiarity. When these "digital natives" show up in my classroom, they have played with iPads and their parents' smartphones enough to know how to swipe, tap, squeeze, and shake, but they know none of the nuances required to morph the device from a toy to a productivity tool. This is contrary to popular belief — that being raised with iPads means they understand all about them.
To be fair, kids who use technology regularly at home do have both a baseline set of skills and a fearless enthusiasm for anything with a screen and a power button. We adults envy that confidence, so unlike our abject fear that simply touching the device wrong will break it.
But what kids possess is bravado, not knowledge. Knowledge must be taught.
It's important to remember that lots of kids aren't raised with technology. The New York Post reported in 2018 that as many as 5 million schoolage children have no Internet access. The reasons vary, everything from their parents don't believe in it, can't afford it, don't trust it, or have no way to connect to the Internet, but the result is the same: No technology for kids considered to be the "digital native" generation.