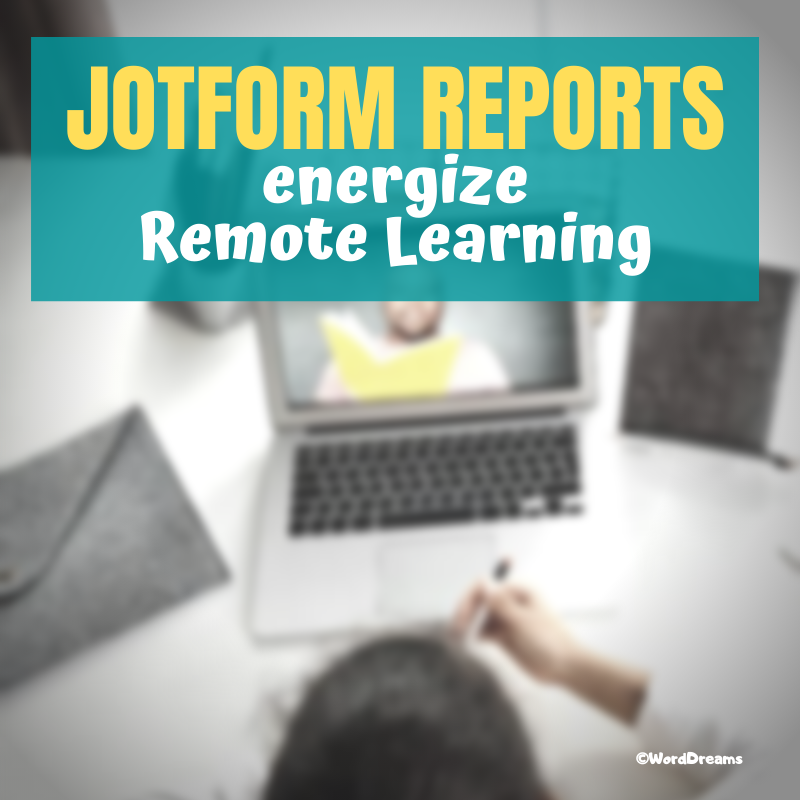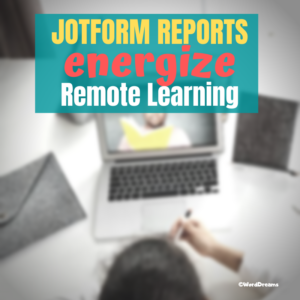 The teachers taking my online classes this summer tell me they're having difficulty with remote teaching. Problems include administering and grading assessments, taking attendance, finding backchannel tools that enable them to stay in touch with students, and keeping viewers engaged during video presentations. Sure, they have tools that can do each of these but they either aren't robust enough or only do part of the job or don't excite students enough to participate. There's a new solution out there from a trusted name you're probably familiar with that can solve many of these. It's JotForm's new Report Builder.
You either already use JotForm (as do over 2 million others) or you've heard of it as the gold standard for forms creation whether on PCs, Macs, or mobile devices. It offers what seems to be an endless supply of professional-looking easy-to-implement templates that sign up volunteers, get feedback on events, enroll students in classes, ask for donations, collect payments, and much much more. Its drag-and-drop interface makes building forms intuitive, quick, and easy.  Completed forms are shared via a link, social media, or integrated into DropBox, Google Docs, and other popular platforms. It's free or fee (the latter for a pro version), based online, and available on all platforms and digital devices. For more, here's my review.
Since it began nearly a decade ago, JotForm has committed itself to adapting to customer needs. Besides their core forms builder, they offer a PDF Editor (here's my review of that) to enable students to work remotely offline without WiFi or internet access, JotForm Cards to make collecting data easier than the typical digital form (here's my review), and easy summer camp (or after-school camp–or any type of camp) registration (here's my review).
Now, they've introduced Report Builder.
JotForm Report Builder is a sophisticated but simple way to turn data into information. Responses gathered via form are quickly turned into a visually appealing report or presentation that students or colleagues will want to read. Here's how it works: