One thing we can all agree on is that there are tons of free tech tools available that enrich learning.  I can't keep up with them. I belong to several Tech Teacher forums, FB groups, G+ Communities, and every day I find more great tools I can't wait to use in my classroom.  Like many of you, this summer I attended several professional development conferences (ISTE, Teachers Pay Teachers, WordPress, Summer PD)–that bumped my total up to about a gazillion.
With school just around the corner, I needed to figure out which tools should be immediately integrated into my teaching. This was difficult, but I sorted, shook, noodled, experimented, sifted, and whittled my list down based on tools that differentiate for student needs, simplify the teacher's job, and entice students to use technology in learning. Here are my top five:
This is a useful tool for rewording news stories to fit up to five different reading levels. The 'max' level is the original article while the next four are adapted to lower student Lexile levels. The purpose: To encourage students to read the non-fiction writing that prepares them for college and career. It reminds me of the Suzuki music method, where famous classical pieces were placed within reach of beginning musicians by simple rewrites to the more basic level. As a result, many children who might not have been excited about music changed their minds.
Newsela is free and add-free. Teacher 'Pro' accounts are available so educators can track student reading, assign articles, and offer quizzes. Here a graphic of it's start page: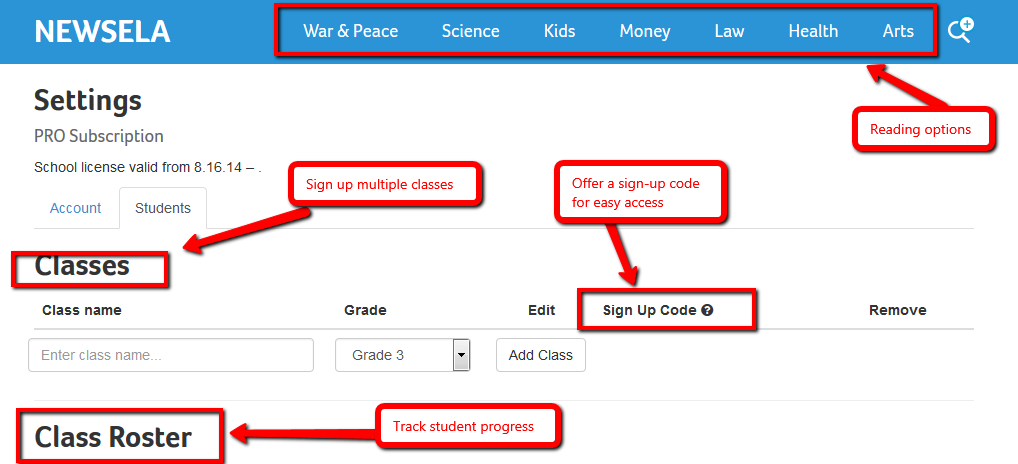 How does this blend into the classroom: Newsela develops student interest in non-fiction, deep reading, and inquiry with focused articles written to their reading level.
This site assists students in analyzing their reading at multiple levels. Using its tools, students can:
Analyze words, sentences, structure or style of any text
Learn, teach or research English language
Write easily readable texts in English
Perform math calculations (from simple to complex)
Convert various measurement units
Convert images from one format into another
Get keyword suggestions for English language websites
Perform various backlink (inlink, inbound link) analysis
Perform Internet searches of best websites, or of best websites in specific categories
Here's how it works: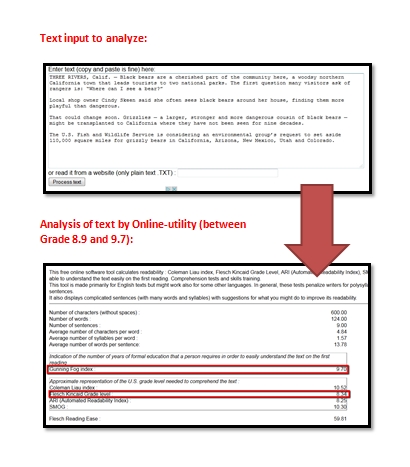 How can teachers use this: Ask students to input their own work to see what level they are writing at.
I love this one. With just a few clicks of the mouse, I can play music in my classroom. I can pick between genre, mood, era–or another category that suits the activity–and play music that soothes, motivates, excites, or calms. Easily. And free with no ads. I know–how do they do that? Plus, the more you use it, the better it gets at predicting your interest. Much like Pandora, but Songza curates its playlist via real people (DJs, Rolling Stone writers, etc.). Will that continue now that Google owns them? Stay tuned…
Admittedly, it isn't built for classrooms, but with Songza's Concierge service, you can create a personalized playlist of music that fits your student group. It has options like SFW–Safe for Work–and 'No Lyrics' that might be well-suited to your classroom environment.
EdTechTV did a great review of Songza here–check it out.
How can you use it in your classroom: Great way to quiet down a noisy group, calm students during stressful quiz times, and shake up student attitudes.
In a world where mashed lesson plans and flipped classrooms are becoming de rigeur, Frolyc stands out. You can create lesson plans from scratch, differentiate them to varied student needs, make them available via iPad to specific students in your 'classroom', even search their database for lesson plans close to your need and adapt them (through the Pro feature). Teachers build the lessons in their dashboard and push them out to students on the iPad-based Activity Spot. These two launchpads are synced, providing teachers with constant updates on student progress. I've tried a few others like this (where teachers build lesson plans and share with students, often tracking in a teacher dashboard), but this is the most intuitive I've used. It helps that the creators provide video assistance every step of the way. Any time I started to waiver, they had video help.
How to use it in the classroom:  I especially like it for the flipped classroom. You can push videos to students differentiated for their unique needs, share quick assessments to determine understanding, and ask students to provide evidence of their understanding.  A lot of depth for a free tool.
BigHugeLabs has long been my favorite online image editor. It offers many easy-to-use and clever ways to use pictures. Lunapic changed my mind. It's photo editing options include reflection, snow, hearts (see below), rainbows, and more. You can also quickly add borders, filters, effects and lots of other treatments by simply uploading your image and applying the changes. While not as intuitive as BigHugeLabs, once the system is unraveled, it's easy enough for 2nd graders to use.
Here are two examples I put together in just a few minutes: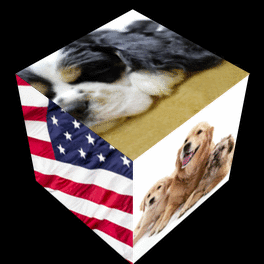 How can you use it in the classroom:With the growth of blogs, student wikis, and class websites, these image editing tools make creating a picture perfectly suited to a topic easy. And fun.
Since I wrote this article, I've already found five more that I can't wait to try. Check back–I'll share them with you.
More great online tools for your classroom:
8 Web Tools To Add Pizazz to the End of School
5 Programs That Make Digital Note-taking Easy
---
Jacqui Murray has been teaching K-18 technology for 30 years. She is the editor/author of over a hundred tech ed resources including a K-12 technology curriculum, K-8 keyboard curriculum, K-8 Digital Citizenship curriculum. She is an adjunct professor in tech ed, Master Teacher, webmaster for four blogs, an Amazon Vine Voice, CSTA presentation reviewer, freelance journalist on tech ed topics, contributor to NEA Today, and author of the tech thrillers, To Hunt a Sub and Twenty-four Days. You can find her resources at Structured Learning.