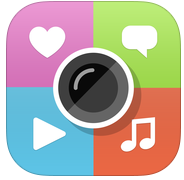 I follow a lot of tech ed forums (like Larry Ferlazzo, Richard Byrne, and Alice Keeler) as a way of keeping up with tech ed trends and what teachers are using in their classrooms. The last few months, it's been Thinglink. I've received more than a handful of questions about this multimedia webtool on my Ask a Tech Teacher Q&A column and it's popped up in many education discussions about inquiry assessments and year-end summatives. I met Thinglink a few years ago and–like colleagues–was so excited, it often became a favored part of lesson plans to enable students to share their knowledge.
Then, I got away from it. Like Typing Club (a few years ago, this was everyone's go-to online keyboarding program and then fizzled away), the tech ed opinion leaders moved on. Me, too. I read about so many new tools that I got sidetracked from this phenomenally versatile, robust, and differentiated tool. When I went back and took a second look, I again was soundly impressed and came up with lots of ways to integrate it into my workflow.
Before I get into those, let me back up and explain Thinglink: It is an interactive media platform that allows students to use multimedia content and links to share their knowledge and tell their story by tagging images or videos with hotspots that include additional information.
This includes photos, videos, maps, pictures, and drawings. Completed projects can be collected into channels that are then shared with colleagues or select students. They can also be shared via social media, a link, or embedded into blogs or websites. With the new addition of 360-degree images and virtual reality (available on the upgraded platform), it has again become one of the most exciting learning tools in the educator's toolkit.
Here's what you do to get started:
Sign into your Thinglink account (can be a personal account or an education account, which allows for classes and students).
Click 'Create' to start a Thinglink; choose a background from your local computer, the web (after reminding students how to safely use online images), or a variety of Cloud accounts.
Add hotspots that link viewer to multimedia resources (again, after discussing the safe and legal use of online media). This includes text, images, videos, and audio recordings. Be aware: They must be hosted in the cloud and accessible via a link, not on the local device.
Save; share; email; embed.
Thinglink works on desktops and mobile platforms as well as VR systems, and is recommended for ages 13+.
Pros
With the focus on multimedia resources, Thinglink allows students to differentiate for their learning style. Text, images, audio, and other options are all intuitive to add.
Education rates are affordable–$35 a year for pretty much-unlimited students. The Free Basic covers one class and 100 students–perfect for a small private school or a homeschool set-up.
The site includes a wide variety of tutorials to explain Thinglink's varied tools.
Channels not only include original work by the student, but can be used to curate topical Thinglinks from the community.
Cons
Student logins require an email address, which not all students will have (although, to clarify: Once in their Thinglink account, they can use a teacher-generated code to join the class).
Options for Thinglink hotspot icons are limited in the Basic account.
Educational Applications
Here are ten ways you may find Thinglink perfect for your classroom:
Create infographics and graphic organizers to visually explain a complex topic.
Design and share interactive digital posters.
Write a digital storybook with a connect-the-dots Thinglink (replace with color-coded hotspots or numbers, which may require an upgrade).
Curate resources for a topic or project and share with students.
Share out an image to students and ask them to annotate it with hotspots discussing what they see. This can serve as a formative or summative assessment.
World language or ESL/ELL teachers can add audio or video links to images that clarify understanding.
Create a class picture with quick student-written information to share with parents or grade-level teachers. This is best accomplished by creating a class account that students access with a common login.
Create a simpler-to-build Prezi by numbering the hotspots and have students click through them in order (numbers may require an upgrade).
Create a digital portfolio of student work over the course of a year, to be shared with parents at Open House or the next year's grade-level team.
Create a timeline of events that includes appropriate multimedia resources.
Here are a few examples of projects completed using Thinglink:
This slideshow requires JavaScript.
***
Thinglink makes differentiation easy, as students select the tools that work best for their communication style.
–published first on TeachHUB
More on visual learning:
47 Visual Learning Options for your PBL
Storyboard That–Digital Storyteller, Graphic Organizer, and more
---
Jacqui Murray has been teaching K-18 technology for 30 years. She is the editor/author of over a hundred tech ed resources including a K-12 technology curriculum, K-8 keyboard curriculum, K-8 Digital Citizenship curriculum. She is an adjunct professor in tech ed, Master Teacher, webmaster for four blogs, an Amazon Vine Voice, CSTA presentation reviewer, freelance journalist on tech ed topics, contributor to NEA Today, and author of the tech thrillers, To Hunt a Sub and Twenty-four Days. You can find her resources at Structured Learning.