Guest post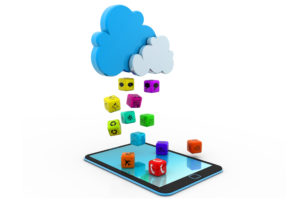 Using the cloud to store, share, and collaborate in the classroom is relatively new. A decade ago, accessing schoolwork from home was just about impossible. Now, it's easy through sites like Google Drive and OneDrive.
Mary Davis, a guest writer for Ask a Tech Teacher, specializes in cloud computing. Here are her thoughts on how cloud computing is transforming today's education:
Cloud computing technology is certainly having its moment these days. Growing in popularity and with no signs of slowing down, the cloud is said to be the "way of the future". In short, the access to online storage and applications that today's cloud technology provides us with is significantly easier, cheaper and more secure than any form of memory storage in the past. This is of a particular importance to the way educational institutions are run, as it allows for a streamlined experience that can be more easily maintained by the teacher, the student, and the IT department.
The collaborative properties of cloud computing are appealing to both students and teachers. Gone are the days where group projects require huddling around one computer with the slowest classmate typing. Students can now collaborate with other students and teachers in real time, without necessarily even having to be in the same room.